Australian great Matthew Hayden has said Harbhajan Singh was more attacking than R Ashwin and was the "dominant bowler" of his era, especially against Australia.
The former opener added the Tamil Nadu off-spinner has better support from his spin twin Ravindra Jadeja and current crop of fast bowlers than the former had.
After making his debut in 2011, Ashwin has taken only 54 Tests to become the fastest bowler to reach 300 wickets. While he played second fiddle to Harbhajan during his early days, the tall off-spinner went on to establish himself as India's first-choice spinner across all formats. But in recent times, Ashwin has been ignored for limited overs.
Notably, the two bowlers played together for the national side as recently as August 2015 in Sri Lanka, but 37-year-old Harbhajan, who has 417 wickets from 103 Tests, has fallen out of the selector's radar after some ordinary performances at the domestic level in the recent past.
However, Harbhajan single-handedly led India to some crucial victories during his heydays. His combination with spin great Anil Kumble helped India dominate top teams at home during the early 2000s. The Punjab off-spinner came up with quite a few memorable match-winning spells against Australia, including his 13-for in the historic Kolkata Test of 2001.
"I think stats often lie but having said that, some of the milestones show remarkable respect to Ravichandran Ashwin, who is fastest to 300 wickets in Test cricket. Even if he [Ashwin] plays for another five years, he would be remembered as one of the greats of his generation. His skill-set, like Harbhajan, is masterful but he is probably not as attacking offspinner as Harbhajan was," Hayden told the "Press Trust of India" on Thursday, November 30.
He added: "Harbhajan I thought in his era was 'the dominant bowler' especially against Australia so if Bhajji wasn't taking wickets, India were in trouble. I don't think Venkatesh Prasad was a wonderful Test match bowler. I think Harbhajan was the lone role maker.
"With due respect, Zaheer Khan or Javagal Srinath were wonderful bowlers but I think they were less of a threat compared to guys that are there now.
"But then Ashwin doesn't really need to be as attacking as Bhajji. His role within this side is well-defined by a slightly better fast bowling attack than what my generation was facing.
"You line up Bhuvneshwar Kumar, Mohammed Shami, Ishant Sharma, Umesh Yadav and put Jasprit Bumrah into the mix with Jadeja as the second spinner as well. So Ashwin is playing his role and doing it successfully."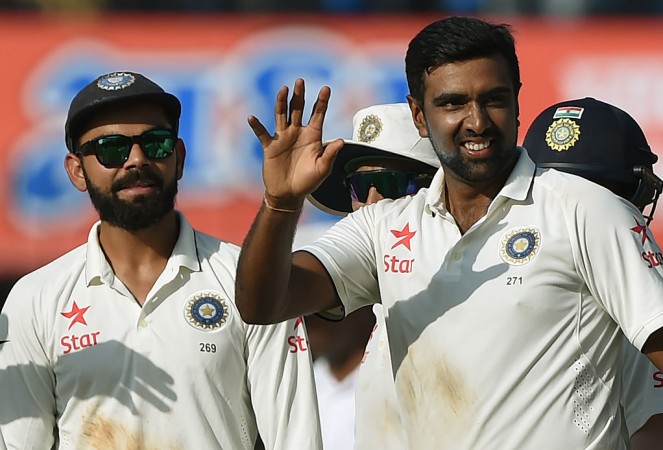 Ashwin, Jadeja struggling to find limited-over berths
Despite being India's go-to bowlers in the longer format of the game, Ashwin and fellow finger-spinner Jadeja have been struggling to find a place in the Indian limited-overs sides as wrist spinners Kuldeep Yadav and Yuzvendra Chahal have performed better when it comes to providing their captain Virat Kohli with breakthroughs in middle overs.
Ashwin and Jadeja struggled to pick wickets in the middle overs during India's Champions Trophy campaign earlier this year. While the former has picked up only eight wickets from nine matches at 53.75, the left-arm spinner has managed eight at 60.12 in 2017.
However, the two bowlers will be expected to play a key role when India start travelling overseas, starting with the tour of South Africa in January next year. Ashwin made best use of his time off the Indian limited-over sside when he went to England to play Country second division for Worcestershire.