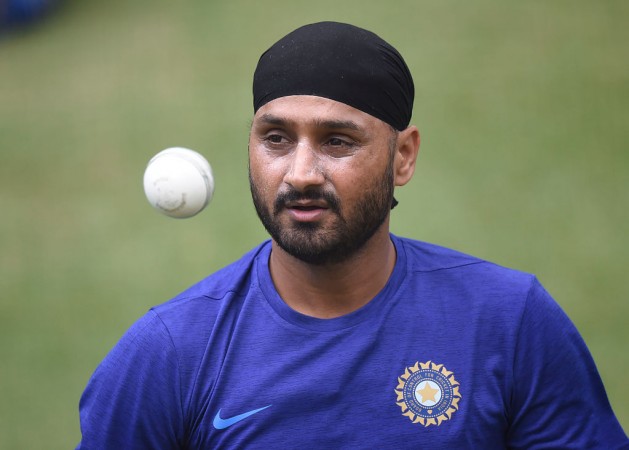 Dining out, among other things, has become a costly affair after Prime Minister Narendra Modi government implemented the Goods and Services Tax (GST), labelled as India's biggest tax reform, on July 1 this year.
A glance at the restaurant bill after a good meal has been the most sickening moment in most of our lives in the recent past.
Harbhajan feels the heat
World Cup-winning Indian player Harbhajan Singh seems to have experienced the same when he had dined out recently. The off-spinner took to Twitter to express his disappointment over extra expenditure owing to the revised tax structure with a witty remark.
"While making payment of bill after dinner in restaurant, it feels like state govt & central govt both had a dinner with us..(sic)," Harbhajan wrote on Twitter.
The cricketer's fans agreed with his views on Twitter. Some of them shared their own experiences with restaurant bills following the implementation of GST.
While making payment of bill after dinner in restaurant, it feels like state govt & central govt both had a dinner with us...

— Harbhajan Turbanator (@harbhajan_singh) September 27, 2017
Atleast you had the guts to speak that out...
When a successful cricketer of India feels like this , imagine the situation of common man

— Jovin John (@jovinjohn1978) September 27, 2017
September 28, 2017
But GST was suppose to b only 1 tax ryt. Ok with different slabs bt y state & center saparate? 18% is too much for food.

— M.A.NAJEEB FAROOQ (@najibfarooq) September 27, 2017
I paid RS 137 as gst on 799 bill, like modiji was using my WiFi with me

— ☺Delightful Dhruv☺ (@DhruvSh26704610) September 27, 2017
Paaji...its no only for food...State and central govt is with u like a shadow!!

— Navneet (@Understand_me) September 27, 2017
Rise in prices
Notably, dining at AC restaurants has become quite expensive since the introduction of GST. Patrons at such restaurants, who were paying 10.6% as tax, are now paying 18%, which has been split into the state and central government's component (SGST & CGST).
The non-AC restaurants, which were charging only 6% tax, are now charging 12%.
Both parties unhappy
Meanwhile, there is quite a lot of confusion over the breakdown of charges in restaurants, that has led to numerous arguments between staff and customers. A few restaurants in the country are even forced to remove air-conditioners in a bid to bring down the GST.
Restaurant owners have reportedly been complaining about lack of stability in business after implementation of GST.
"There is no stability in business after GST was introduced. Customers continue to frown at us over bills. To calm them, recently we have offered a discount for takeaways," Abdul Shukoor, owner of a restaurant chain in Kerala, told "The Times of India" earlier this month.