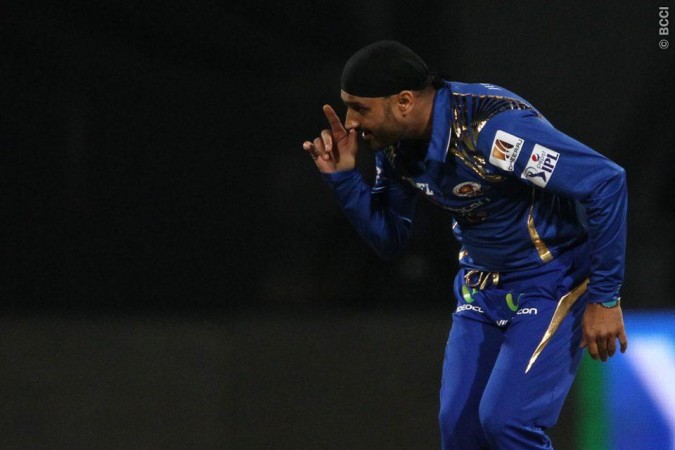 With 413 Test wickets and 259 ODI wickets, Harbhajan Singh is one of India's most successful spinners tormenting a number of batsmen during his glorious years. But that is a thing of the past, as the Indian spinner has not played in Indian colours for some years now.
Harbhajan last played against Australia in 2013, where he managed to take two wickets in a Test match at Hyderabad. Despite a long absence from the Indian team, Harbhajan has a 'burning desire' in him to play for the country once again.
"There is this burning desire inside me to make it back to the Indian team," IPL official website quoted Harbhajan Singh as saying. "That is the reason why I am playing cricket. Playing for India is the biggest thing and the most satisfying thing for me. That is the biggest motivation for me."
But with players such as Ravichandran Ashwin doing well on a consistent basis, it is not going to be easy for 'Bhajji' to make a comeback, despite enjoying a good IPL 2015 so far with 16 wickets.
However, he is not the only Indian spinner, who has bagged a number of wickets this season as youngsters like Yuzvendra Chahal has also been amongst the wickets.
Bhajji also understands the tough competition that exists, but feels he can make a comeback.
"I realise there is competition and there has always been competition. But I have been there and done well. Why can't I do it again? I don't think I am old, I am playing competitive cricket, I am doing well and I am pretty happy about it."
As the Indian selectors meet on Wednesday in Mumbai to pick the team for India's tour of Bangladesh, the spinner might be selected. Though one might see this chance as a 'golden handsake' for the stalwart, Harbhajan should approach it as a golden chance thrown at him and he needs to prove with his performance.
If he delivers the goods in the tour, the selectors might stick with the spinner and have a good depth in their bowling squad.
"Every day I wake up, I wake up with a dream and that is to get back into that Indian side. All I tell myself is to continue to bowl well and keep doing what I have been doing right over the last few years," added Harbhajan.