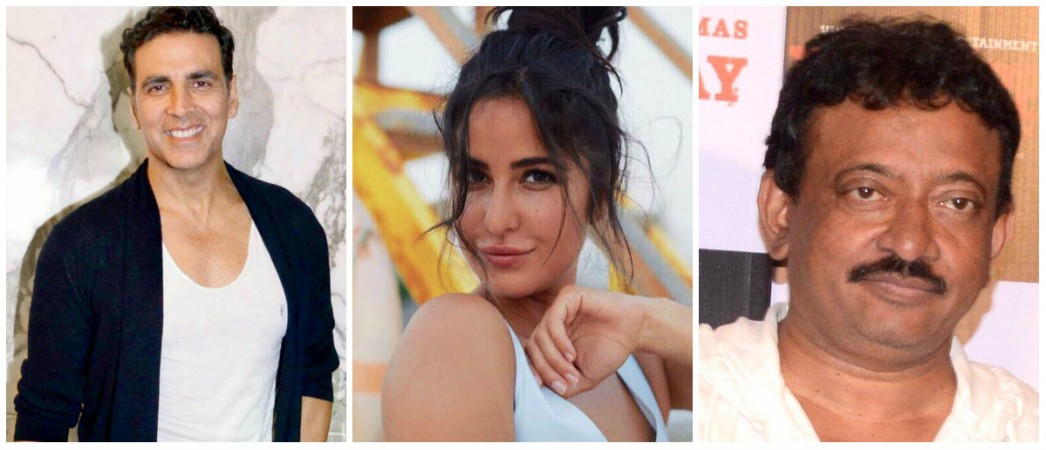 International Women's Day is celebrated to honor women and their achievements from different fields. The day falls on March 8. Twitter is flooded with Women's Day wishes and Bollywood celebrities have joined the marathon.
Akshay Kumar, Kajol, Sushmita Sen, Anushka Sharma, Varun Dhawan, Ram Gopal Varma, Amitabh Bachchan, Katrina Kaif and Anil Kapoor are among the Bollywood stars who are celebrating the day with their fans by posting wishes, videos, and photos on social media.
While Varun, Vidya Balan and most of the celebs have posted inspirational quotes and wishes, Ram Gopal Varma gave a good message with their posts. Even Akshay Kumar shared a video and wished "Happy Women's Day."
"I strongly believe that every day is a Women's day because no man deserves to have any day only for himself and maybe that's why there's no Men's day #HappyWomensDay," RGV tweeted.
On the other hand, the newly-married Virat Kohli and Anushka Sharma's Women's Day wishes will melt your heart.
Anushka greeted all the women with the wishes, while Virat wished the "extraordinary" woman of his life.
"Every step makes a difference when you believe in something strongly and do your bit. It might not show immediately but the results do create a ripple and an impact. To all the women fighting for what they believe in, don't give up !! Happy #WomensDay," Anushka tweeted.
Virat posted a video on Instagram and captioned it saying, "Tag the extraordinary woman in your life who is #BetterThanEqual #Wrogn @anushkasharma ♥."
Take a look at how the Bollywood celebs wished and celebrated Women's Day in their style:
I think it's kind of insulting to women to just have one day in the year as a Women's day because it then seems as if all the 364 other days are Men's days #HappyWomensDay

— Ram Gopal Varma (@RGVzoomin) March 8, 2018
Early morning forward from a friend: Embrace your divine feminine power this #WomensDay 
And it works because instantly I am in full Kali Ma mode wanting to stab him with my Trishul

— Twinkle Khanna (@mrsfunnybones) March 8, 2018
Happy Women's Day... To every little girl who believes she can ... YES she CAN ...!! #womensday

— Juhi Chawla (@iam_juhi) March 8, 2018
WHO RUN THE WORLD - GIRLSSSS . Happy #InternationalWomensDay. I hope we realise we don't need a day to remind us to respect women because we need to do it everyday.

— Varun Dhawan (@Varun_dvn) March 8, 2018
Pulkit Samrat tweeted: "The arrangement of a person's chromosomes shouldn't be the deciding factor for their rights. It's funny that it's 2018 and we still need a special day to remind ourselves of that. #WomensDay You lovely women. You lovely humans. Thank you every single day!"