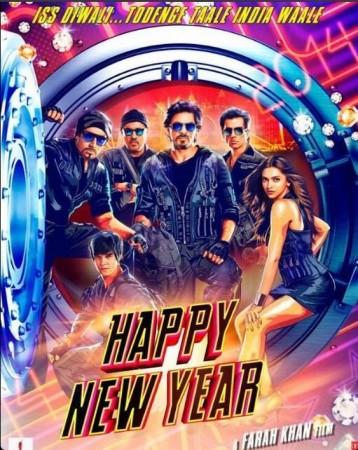 Shah Rukh Khan, Abhishek Bachchan, Deepika Padukone and the other cast of "Happy New Year" movie interacted with their fans live on Tuesday morning.
Shah Rukh along with "Happy New Year" team visited Twitter headquarters in San Francisco for a live Q&A session with fans.
The team wrapped up their "SLAM! The Tour" on 28 September and arrived in San Francisco for the Twitter interaction. This is the first time a Bollywood movie team has visited the Twitter headquarters to promote their film and interact with fans.
Fans can ask questions to SRK, Padukone, Bachchan, Farah Khan, Boman Irani, Sonu Sood and Vivaan Shah using the hashtag #AskIndiaWaale.
"Red Chillies and the cast of Happy New Year understand the value of developing live, personal and interactive connections with their audience, which is only possible on Twitter. From the entire cast and crew sharing every moment of film production on Twitter via their personal handles to their launching personalized trailers and posters on Twitter, Happy New Year has set a new national and global standard in the movie business," Rishi Jaitley, Market Director, Twitter India, told Mumbai Mirror.
To promote his film, Shah Rukh has used social media as the main platform. The makers created a lot of buzz when they unveiled the first look poster of the film on Twitter. Fans even received personalised poster signed by their favourite stars.
Even during the trailer release, the production team used social media platform and launched the first promo on Facebook, Twitter, WhatsApp and DTH services. Fans also received trailers on their mobile phones with an autographed message embedded in the video.
"This was done to meet the demands of fans who are consuming talent in ways that suit them. This has given the trailer an unprecedented footprint and delighted the fans," Venky Mysore, CEO of Red Chillies Entertainment (RCE), told Mumbai Mirror.
Meanwhile, Twitter India combined the photos, tweets of the cast and crew on Twitter and behind-the-scenes moments from the film and posted it on their handle.