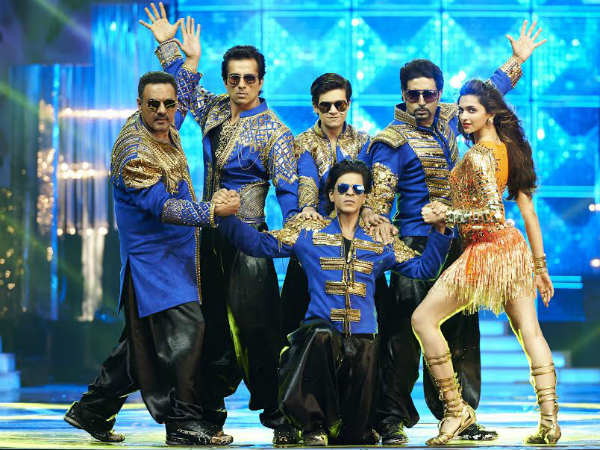 Musical heist drama "Happy New Year" (HNY) is all set to enter the much-talked about ₹200 crore club by third weekend.
The two weeks box office collection of Shah Rukh Khan-Deepika Padukone starrer is ₹193.44 crore and after adding the third Friday's earnings, the total stands at ₹194.94 crore.
The film requires only ₹6 crore to touch the double century mark and it is expected to earn that in its third weekend. The comedy drama features Abhishek Bachchan, Sonu Sood, Boman Irani and Vivaan Shah alongside SRK and Deepika.
If "HNY" crosses the ₹200 crore mark, it will be Shah Rukh, Abhishek and Deepika's second film, while director Farah Khan, Sonu, Boman and Vivaan's first film.
Additionally, it will also be a first blockbuster movie by a female director. The box office chart is ruled by male directors including Rohit Shetty, Vijay Krishna Acharya, Rakesh Roshan and others.
In fact, Farah is the first female director to enter the ₹100 crore list. The director is happy that her film has worked well and moviegoers have like it.
"Nobody is expecting a ₹200 crore ($33 million) hit from a woman director, which in itself is very sad and very patronising," Farah told Reuters.
"I hope more women come and break this record. I think it will help every woman who wants to go out and make a movie, if our movies end up making as much money as the male directors."
She went on to add that she makes entertaining movies because of audience and not because of critics.
"Why should I take the pressure of making a movie that will only appeal to 10 people and not to 10 million people? If the critics don't like it, let them keep watching boring movies, what else can I say?" she said.