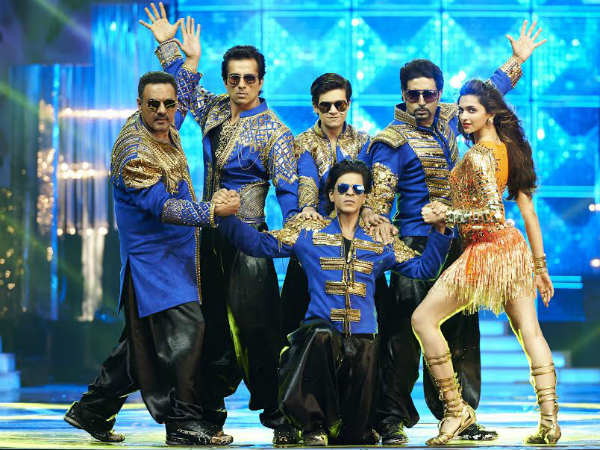 Shah Rukh Khan's "Happy New Year" has added one more feather to its cap. The box office collection of "Happy New Year" has made October the biggest ever month till now in the terms of amount contributed by films released this month, according to Box Office India.
Apparently, October's net box office earnings stands at approximately ₹387 crore from 22 films, which is the highest ever recorded. October's net box office total has shattered the record of August 2013.
It's not only "Happy New Year" that contributed in October's earnings. Two other big releases Hrithik Roshan's "Bang Bang" and Shahid Kapoor's "Haider" also added to the figures.
"Bang Bang" lifetime box office collection stands at ₹181.03 crore, while "Haider" box office income stands at ₹57 crore.
Last year in August "Chennai Express", "Madras Café" and other big films were released. The total net box office contribution of August 2013 month was ₹376 crore from 18 films.
Before October, July raked in a figure of around ₹327 crore from around 15 releases. In July Salman Khan's "Kick" was released, which is the highest grossing film of the year.
The other months which earned more than ₹300 crore net income from box office are November 2012, May 2013, November and December 2013, Box Office India reported.
Now, all eyes are set on December as Ajay Devgn's "Action Jackson" and Aamir Khan's "PK" are set to release. "PK" is releasing on Aamir's lucky date i.e. 19 December and thus it is expected to start on a big note. Even "Action Jackson" has garnered positive buzz and it is expected to open well.
If both the films manage to earn huge amounts at the box office, then it is likely that December will beat October's target and cross ₹400 crore net earnings mark.