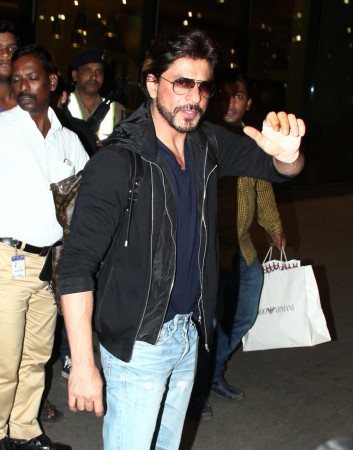 Shah Rukh Khan has a history of suffering injuries and the recent photos suggest that he hurt himself again.
The actor was recently spotted with a bandage in his left hand during the Indian Premiere League season 7 matches in Abu Dhabi. He was in the city to attend the match between his co-owned team Kolkata Knight Riders and Rajasthan Royals last week.
Later, SRK was snapped at the Mumbai airport with the bandage. While it is not clear how he suffered the injury, it doesn't appear to be a major one.
The actor has been prone to injury and has undergone several surgeries for that.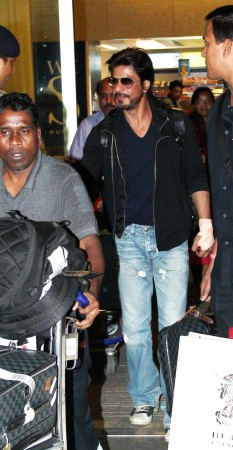 Earlier this year, he suffered a major injury while shooting for the film "Happy New Year", which also features Abhishek Bachchan, Sonu Sood, Boman Irani and Deepika Padukone. In January, SRK was shooting in Mumbai's five-star hotel when a door crashed on him. [Read the story here]
He was immediately taken to hospital where doctors told him that he a fractured a shoulder and his left knee's patellar is torn.
Following the injury the shooting of the film "Happy New Year" was cancelled by director Farah Khan.
In 2013, while working with Rohit Shetty on their film "Chennai Express" he injured himself and got his shoulder treated in London after completing the schedule.
While shooting for his cameo role in 2007 released film "Dulha Mil Gaya" along with Sushmita Sen, SRK injured his left shoulder. The shoulder injury got aggravated while shooting for "My Name is Khan" in 2009.
[ED:VS]