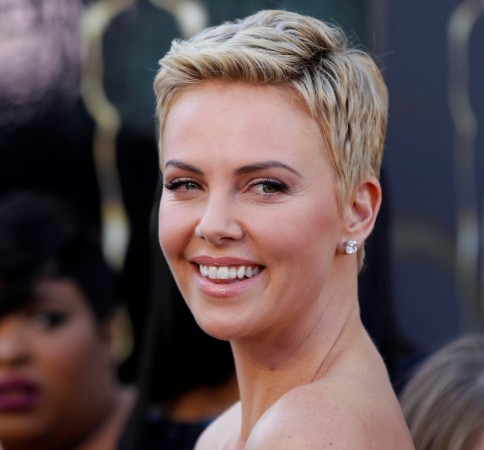 Parenting is tough when it becomes a solo responsibility. But some Hollywood celebs are proud to be single parents of their little ones. Some of them may have gone through the divorce or adoption, but these celeb mothers are handling it gracefully.
Also read: Mother's Day 2017: These transgender moms around the world prove that a mother has no gender
This Mother's Day we have enlisted the following list of supermoms including Sandra Bullock, Padma Lakshmi, Taraji P. Henson who are bringing up their children in style and making it look really easy.
Sandra Bullock
Hollywood's beautiful actress Sandra Bullock adopted her son, Louis when she was married to Jesse James. Following her split, The Blind Side actress adopted a daughter named Laila in 2015. In an interaction with Vogue, she told: "Whatever comes our way, we handle as a family. It's not just me anymore."
Padma Lakshmi
The Top Chef host has written in her memoir that she did not know who Krishna's father was (her daughter) while she became pregnant. She later realized that venture capitalist Adam Dell is the dad of her daughter. According to a report of US Weekly, she said: "I was raised by a single mom. I was told I couldn't have children, so every day I am kissing the sky with happiness about it."
Diane Keaton
The Oscar-winning actress and The Young Pope fame Diane Keaton adopted daughter Dexter in 1996 and then son Duke in 2001 respectively. The actress once told PEOPLE, "I'm free to do what I want to try to do. I don't have to worry that I'm not living up to some responsibility as a partner to somebody else."
The Prometheus actress adopted her son, Jackson, in 2012 and her daughter, August, in 2015. In an interaction with Australia's Madison magazine, the actress admitted, "I always knew I would adopt. Always. You know, I don't think any mother aims to be a single mom. I didn't wish for that, but it happened."
Taraji P. Henson
The Hidden Figures actress became a single mother to son Marcel after her partner William Lamar Johnson was murdered in 2003. Taraji, who was also raised by a single mother, said PEOPLE, "I know I'm not the only one, but people marvel about the fact that I am a single mother and I did make it."