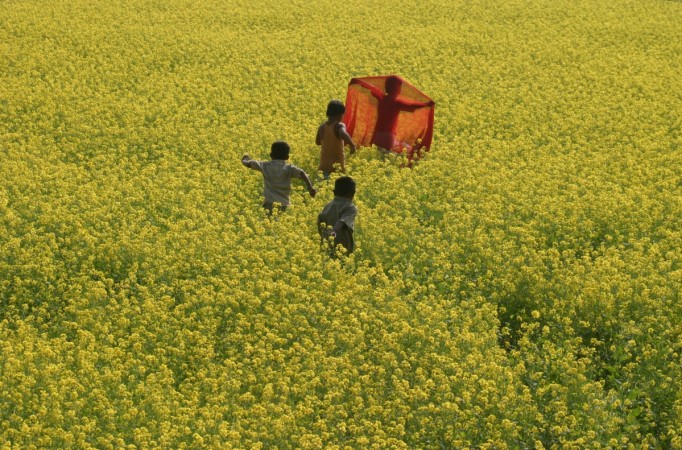 Happy Friendship Day 2016!
Moroccan writer Tahar Ben Jelloun has once said: "real friendship, like real poetry, is extremely rare - and precious as a pearl." Finding a true friend might be a tough task for some, but to have a reliable friend, one has to be so with others as well.
In order to show the importance of friends in life, Friendship Day is observed on the first Sunday of August every year (Aug. 7 this year) and with it people across the globe are waiting to spend the special day with their best buddies who have become inevitable parts of their lives. The day is observed by sharing gifts and friendship bands between friends to show how important they are in life.
Check out some special friendship day messages, wishes and greetings that we have collected for the readers that can be shared with best friends.
Check friendship day quotes
Thank you my dear for being my best friend since childhood. You are the first person I will approach to share my happiness and sadness, and will always be finding time to spend with you. Happy Friendship Day.
Remember the day we first met? There was something special that helped us to get connected. Since then till date, you are the one I consider as my best buddy whom I can trust always. Wishing you the greetings of friendship day2016.
Being trust and honest made us close buddies, thank you for making my life better with your presence. You are a gem of a person whom I call my own. Happy Friendship day buddy.
We became good friends in a very short span of time. We shared a lot of memorable moments together that can be cherished throughout our life. Wish you a very very happy friendship day greetings.
To describe your value in my life is certainly a tough task for me as you mean a lot to me. Thank you for being with me whenever I was in need. Happy Friendship Day 2016.
As someone said, friendship is like wine, which gets better as it grows older. Isn't it just like us? I get better when you get older. Happy Friendship day my dear.
You know why we are best friends? Because he was sure that our parents wouldn't be able to handle us as sisters. Friendship day wishes to my partner-in-crime.
Whenever I was happy, you laughed with me.
Whenever I was down, you supported me.
That's why I call you as my best friend.
I want us to remain as BFF.
And here is our special day. Happy Friendship Day.
We fight almost every day; still there is no single day without us talking each other. I think that's because we are best buddies who cannot be separated. I just want to let you know that I am even ready to sacrifice my life for you. Thank you for being my best friend. Happy Friendship Day 2016.
I have more than 1,000 friends on Facebook, but you are the only one friend whom I am sure will be with me when I am in trouble. Thank you so much for considering me a part of your life. Friendship Day greetings to you.
Many people will walk in and out of my life,
But only a true friend like you leave footprints in my heart.
Thank you for being a great friend of mine.
A true friend is someone who reaches for your hand and touches your heart.
Wish you happy Friendship Day.
I am so blessed to have you as my best friend for accepting me despite knowing me perfectly. I do not know how to thank you for the care and love you give me each and everyday. I cannot even imagine a day without thinking of you by buddy. May our friendship go deeper and deeper. Love you lots. Happy friendship day.
-