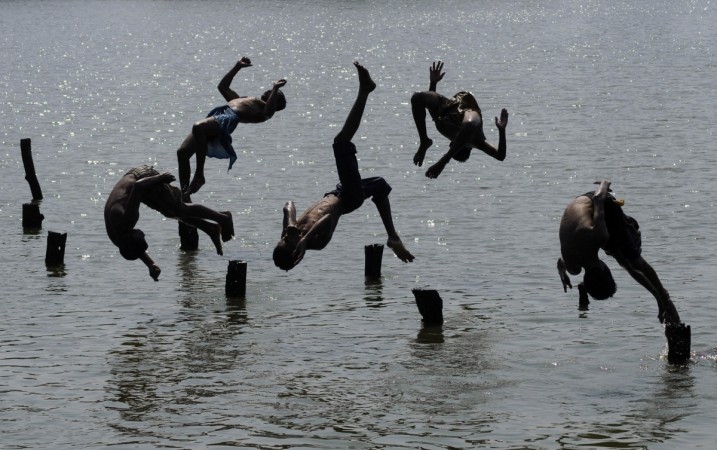 Happy Friendship Day 2016!
Life without friends seems impossible to everyone. As former U.S president Abraham Lincoln said: "the better part of one's life consists of his friendships."
In order to celebrate the importance of friends in life, the United Nations declared July 30 as International Friendship Day. However, the special day is celebrated in many parts of the world on the first Sunday of August every year and this year the day falls on Aug. 7. People celebrate the day by exchanging friendship bands, cards, flowers and gifts to show the importance of having friends who make life a fun ride filled with many wonderful moments shared together.
We have compiled a list of 20 best quotes by famous personalities that show the importance of friendship in our life. Check out the quotes below:
Walking with a friend in the dark is better than walking alone in the light. â€" Helen Keller, author.
A real friend is one who walks in when the rest of the world walks out. â€" Walter Winchell, commentator.
Friendship is always a sweet responsibility, never an opportunity. â€" Khalil Gibran, poet.
The greatest gift of life is friendship, and I have received it. â€" Hubert H. Humphrey, former Vice President of the United States.
Friendship... is not something you learn in school. But if you haven't learned the meaning of friendship, you really haven't learned anything. â€" Muhammad Ali, professional boxer.
One loyal friend is worth ten thousand relatives. â€" Euripides, tragedian.
My best friend is the one who brings out the best in me. â€" Henry Ford, industrialist.
The only way to have a friend is to be one. â€" Ralph Waldo Emerson, essayist.
Friends are the best to turn to when you're having a rough day. â€" Justin Bieber, singer.
A true friend freely, advises justly, assists readily, adventures boldly, takes all patiently, defends courageously, and continues a friend unchangeably. â€" William Penn, philosopher.
Two are better than one; because they have a good reward for their labour. For if they fall, the one will lift up his fellow: but woe to him that is alone when he falleth; for he hath not another to help him up. â€" Bible: Ecclesiastes
Your friend is the man who knows all about you, and still likes you. â€" Elbert Hubard, writer
The better part of one's life consists of his friendships. â€" Abraham Lincoln, 16th U.S. President.
Each friend represents a world in us, a world possibly not born until they arrive, and it is only by this meeting that a new world is born. â€" Anais Nin, essayist.
Friendship is almost always the union of a part of one mind with the part of another; people are friends in spots. â€" George Santayana, philosopher.
Like any friendship or marriage, familiarity breeds more contempt, and love, and everything. â€" Martin Freeman, actor.
Friendship is something that is cultivated. â€" Thalia, singer.
I think the way to keep a friendship is to respect that everybody is different. â€" Emma Bunton, singer.
Friendship is also about liking a person for their failings, their weakness. It's also about mutual help, not about exploitation. â€" Paul Theroux, novelist
Real friendship, like real poetry, is extremely rare - and precious as a pearl. â€" Tahar Ben Jelloun, writer.