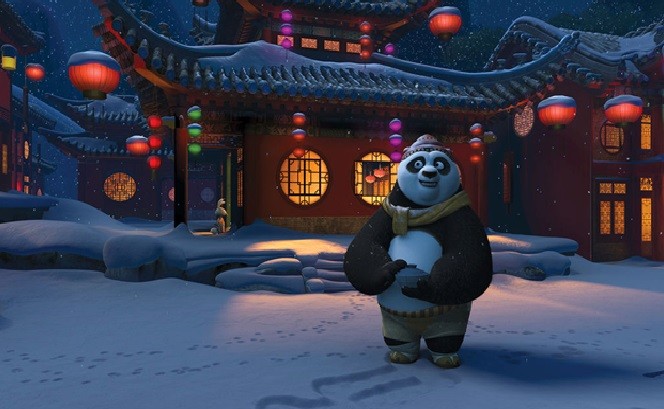 Movies, often called mirror of life, captivate the minds of both young and old and have been doing so since the inception of the first motion picture. For young kids, it's even more engaging, and if it's a children's movie with lot of fun, animated characters with big heads and weird facial features, you would find your kid glued to the screen.
Apart from entertaining them, movies have an important role to play in the formative years-- they inspire and educate them.
On the occasion of Children's Day, which is celebrated on every year on November 14 in India, we bring to you 5 must-watch movies for kids:
Zootopia
Disney's Zootopia is a movie which tells the story of an anthropomorphic populated world. It beautifully deals with the raging subject of stereotyping, prejudices and racism. Though the underlying theme is a serious one, the endearing characters, hilarious jokes, and honest sentiment makes 'Zootopia' an enjoyable movie. You can watch the movie Zootopia on November 14 at 3 pm, on Star Movies.
Kung Fu Panda 3
The third film of the famous Kung Fu Panda franchise is a visual splendour. Also, it beautifully links the first two movies of the series. In this movie, Po reunites with his family which he thought was extinct. This light-hearted movie beautifully sends the message of believing in yourself and the power of love and unity. From huge adorable panda to no-harm action, it has everything that would be loved by kids. You can watch the movie Kung Fu Panda 3 on November 14 at 11 am, on Star Movies.
Finding Dory
Finding Dory is a sequel to the 2004's popular animated movie -- Finding Nemo. It captures the journey of the 'blue fish' which brims with adventure, hope and lots of humour. From underwater laughter ride to a teary-eyed reunion of Dory with his family, this film has everything that a child would love. You can watch the movie Finding Dory on November 14 at 5 pm, on Star Movies.
The Jungle Book
Disney made their popular animation film, The Jungle Book into a live-action in 2016. The movie based on the famous Rudyard Kipling's book by the same name is an absolute delight to watch. Mowgli's innocence and courage will make him your kids' favourite. The movie also beautifully sends the message of friendship and fearlessness.
Frozen
Disney's Frozen tells the tale of two sisters. Kids who have a sibling will relate to it and would absolutely love the bonding of Anna and Elsa. The magic of Elsa's powers will keep your kids glued to the screen and at the same time will give them the message of love and sisterhood.
Zootopia, Kung Fu Panda 3, Finding Dory and The Jungle Book are also available on Hotstar. You can watch your favourite movies there as well.