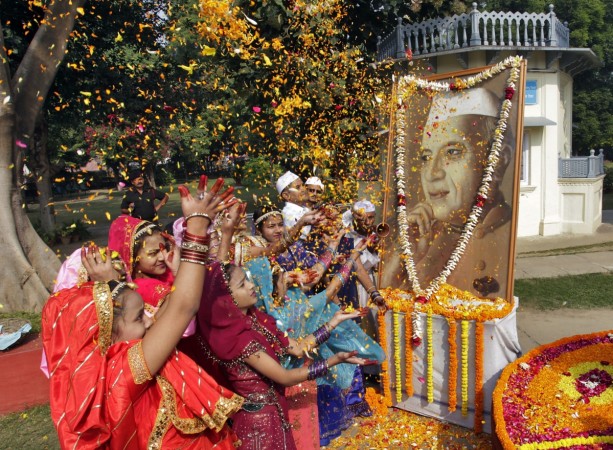 Happy Children's Day 2017!
Children are the future of all nations.
In India, Children's Day is celebrated on November 14 since 1964, coinciding with the birth anniversary of first Indian Prime Minister Jawaharlal Nehru, who is known for his love for children.
The year 2017 marks the 128th birth anniversary of this central figure of Indian politics.
How is Children's Day celebrated in India?
Kids fondly used to call him Chachaji or Chacha Nehru, and as part of the special days, would dress up like him with a red rose pinned to the lapel of the knee-length Nehru jacket.
Special cultural programmes, activities and competitions have come to be arranged in schools to engage children in fun.
Children's Day is celebrated on various dates across the globe, and on various occasions. Universal Children's Day is observed by the United Nations on November 20 every year.
Check out quotes by famous personalities that can be shared on Children's Day:
There can be no keener revelation of a society's soul than the way in which it treats its children. — Nelson Mandela, Former President of South Africa
The child is father to the man. — William Wordsworth, English romantic poet
It is easier to build strong children than to repair broken men. — Frederick Douglass, American orator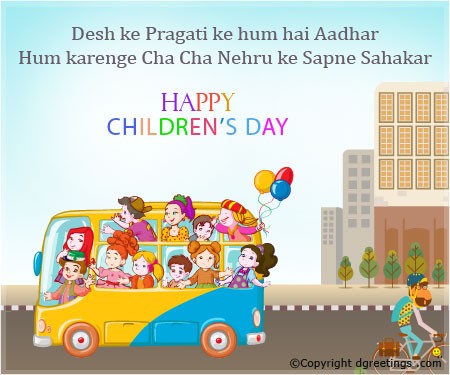 There are only two lasting gift we should give our children, One is roots and second is wings. — Anonymous
Children should be able to live a life free from bullying and harassment and it is time that we all took a stand against this. — Katherine Jenkins, singer
The most important thing that parents can teach their children is how to get along without them. — Frank A Clark, American politician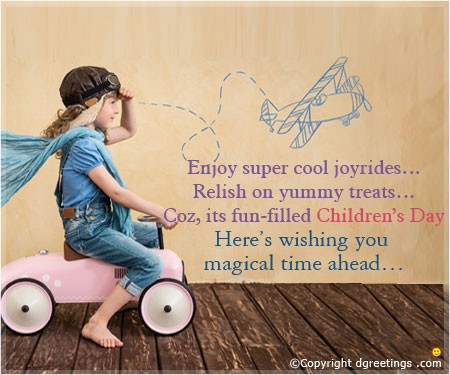 Children are our most valuable natural resource. — Herbert Hoover, 31st US President
While children are struggling to be unique, the world around them is trying all means to make them look like everybody else. — APJ Abdul Kalam, former Indian President
The greatest legacy one can pass on to one's children and grandchildren is not money or other material things accumulated in one's life, but rather a legacy of character and faith. — Billy Graham, American evangelist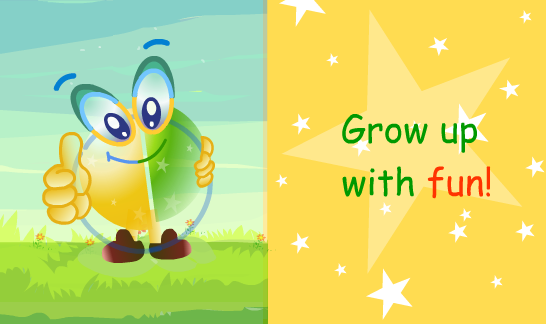 The greatest gifts you can give your children are the roots of responsibility and the wings of independence. — Denis Waitley, American motivational speaker
Children are the keys of paradise. — Eric Hoffer, American philosopher
All children are artists. The problem is how to remain an artist once he grows up. — Pablo Picasso, Spanish painter
Your children need your presence more than your presents. — Jesse Jackson, American activist
Every child matters. If we fail our children, we are bound to fail our present, our future, faith, cultures, and civilisations as well. — Kailash Satyarthi, Indian activist
Here are some unique messages, wishes and greetings to be shared on Children's Day 2017:
I am so proud to have you as my kid.
You are the best thing that happened in my life.
You make my life beautiful and cheerful.
You fill my days with joyful moments.
I cannot imagine a day without thinking about you.
It's your special day my baby.
Happy Children's Day 2017.
Happiness is to remain as a child forever.
A tension free life without much responsibilities,
A time when even a chocolate can bring smile in life,
Once you become old, you will start missing your childhood days.
So enjoy these days to the fullest.
Happy Children's Day!
When I was a kid, all I wanted was to become old,
Irony! Now all I want is to go back to my childhood days.
Happy children's day 2017
Do not educate children to be rich, educate them to be happy.
When they grow up, the will know the value of things and not just the price. Happy Children's Day
There are some things that people cannot buy. One such thing is childhood days, so enjoy your young age with full happiness. May you have a splendid children's day this year. Happy Children's Day 2017
Children are the future of our nation. Lets join our hands together for their welfare, for better education and happy life. Wishing all the kids a very happy children's day.
Kids are the image of God.
Observe them closely, they are very relaxed and happy if you make them feel comfortable. Happy Children's Day 2017
Do not force children to make your dreams come true through them.
Instead help them to achieve their dreams.
Be gentle to them and see how wonderful they are. Happy Children's Day 2017!
Lets try to make this world a safer place for the little ones to live. Lets save our environment for them.
Lets teach them how to live happily.
Happy Children's Day.
Children - they are God's best creation.
They spread happiness and joy in our life.
Their laughs make us happy.
Their achievements make us proud.
Handle them to care and love.
Happy Children's Day
Childhood means unlimited fun
The days when you are loved and cared by everyone
So enjoy these days to the fullest
Happy Children's Day!
You are the future...
You are the hope for a better tomorrow...
You are the symbols of promise...
Happy Children's Day 2017
When we are kids, we dream of going to schools.
Once we are in school, we wish to be in college.
After joining college, we think a job will make us independent.
But once you start earning, you will miss those good childhood days.
Thats' life.
Happy Chidren's Day 2017.
On this Children's Day, I wish you enjoy the maximum.
It's your day, demand whatever you think will make you a better person.
Stay away from gadgets.
Enjoy the moments with YOU besties.
Wishing you all the greeting of your special day.