Apart from the obvious talent of acting, Bollywood celebrities are also known for their flamboyant lifestyle. Expensive cars and motorcycles are an inevitable part of their mega life while there are some tasteful petrolheads in the B town as well.
Among those rare Bollywood celebrities who have a huge passion for cars and bikes, John Abraham should be the leader. The 46-year-old actor who last featured in the movie Satyameva Jayate owns a good mix of unusual cars and motorcycles.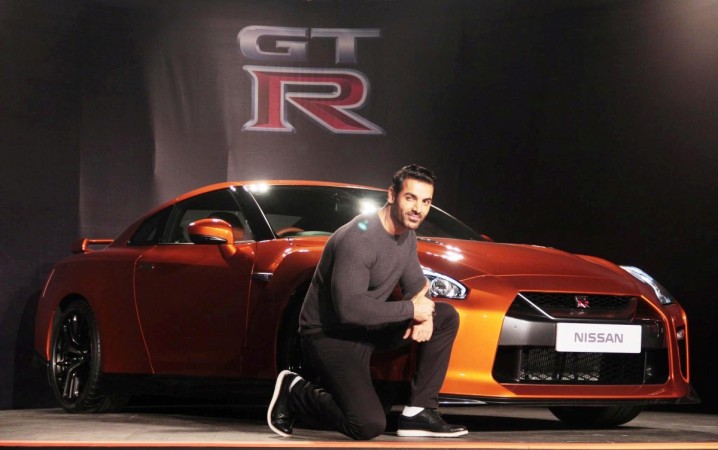 John Abraham celebrates his birthday on 17 December, we wish him a happy and memorable day. Also, let's take a closer look at the car and bike collection of Bollywood's biggest petrolhead.
Yamaha VMax
John Abraham is a biker than a car person and the one bike that perfectly associates his bike image should be Suzuki Hayabusa, thanks to the Dhoom movie series. However, John Abraham later turned brand ambassador of Yamaha and the actor replaced the Hayabusa with the swanky VMax.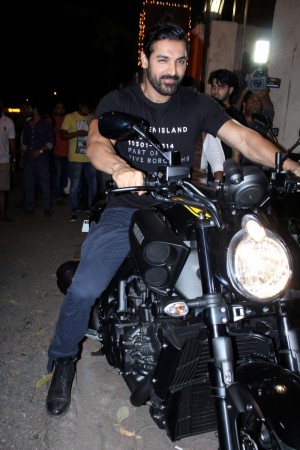 Yamaha VMax is regarded as the big daddy of muscle bikes while it is out of sale in India now. Powered by a 1700cc V4 petrol motor with 174bhp and 153 Nm, the VMax was the most expensive Yamaha bike in India when it was on sale.
Yamaha YZF-R1
John Abraham and his Yamaha love is not stopping with just a model. He also owns the ultimate superbike of the brand, the YZF-R1 as well. Priced at Rs 20.73 lakh, the YZF-R1 is powered by a 998cc liquid-cooled four-cylinder engine that can pump out 197bhp at 13,500rpm and a peak torque of 112Nm at 11,500rpm mated to a six-speed gearbox.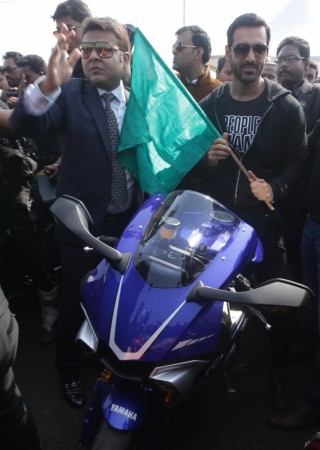 Aprilia RSV4
Piaggio Vehicles Private Limited, the parent of Italian sportbike brand Aprilia has gifted passionate biker John Abraham the legendary Aprilia RSV4 in 2013. The motorcycle has been inspired by Aprilia's MotoGP bike which won 294 Grand Prix races at the Road Racing World Championship.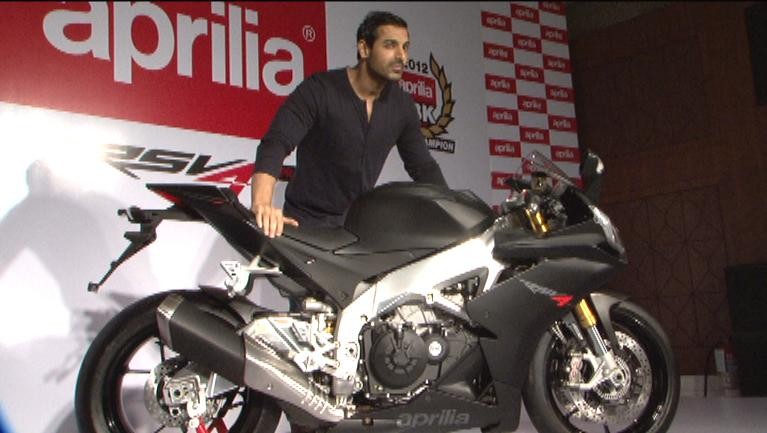 Priced around Rs 20 lakh (ex-showroom), Aprilia RSV4 is powered by 999.6cc four-cylinder engine that develops 201 bhp and 115 Nm of torque mated to a six-speed transmission.
Rajputana Customs' customized RE bike
Apart from the production bikes, Abraham also owns a Board Track racer based custom bike commissioned by Rajputana Customs. The custom bike based on the Royal Enfield's UCE500 platform comes with a girder frame and springs sourced from a BSA bike. It is a one-of-its-kind machine in India.
Lamborghini Gallardo
Among the four-wheeled machines, John Abraham owns a Lamborghini Gallardo. The Gallardo is known for its vivacious yellow shade while the actor has chosen for a Grey wrap. Though Lamborghini replaces the Gallardo with Huracan, John Abraham still continues with his Gallardo model.
The supercar is powered by 5.2-litre V10 naturally aspirated petrol engine that develops 552bhp of power and 540Nm of torque. The mill power the Gallardo to attain a top speed of over 300kmph.
Maruti Suzuki Gypsy
Why John Abraham is a petrolhead? He owns a Maruti Suzuki Gypsy. For the 1980s and 90s kids, Gypsy was the four-wheeled dream. John Abraham bought his childhood dream machine and still preserves it in mint condition.
Introduced in December 1985, the Gypsy was the epitome of the off-roading vehicle in India and Maruti Suzuki will cease the production of the vehicle soon. The Gypsy is powered by a 1.3-litre petrol engine that meets BS4 standards. The mill makes 80bhp of peak power and 103 Nm of peak torque.
Nissan GT-R Black Edition
In 2016, John Abraham added yet another badass car in his collection, Nissan GT-R. The model which John Abraham chose is even more unique, the Black edition. Apart from the Pearl Black exterior colour, it also features black headliner, seats with black and red accents and charcoal-coloured rims.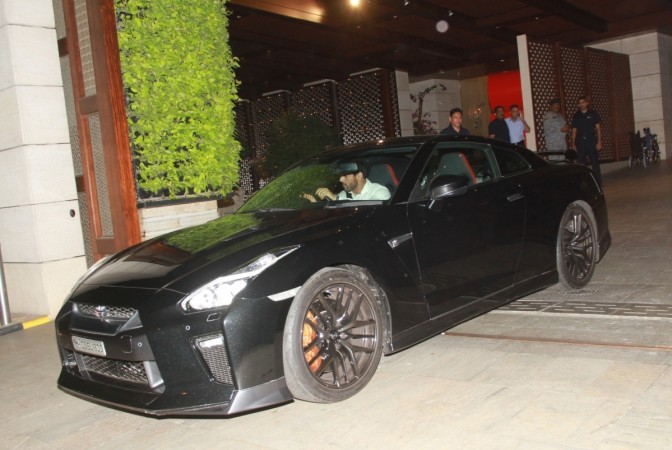 Priced over Rs 2 crore, the GT-R is powered by a 3.8-litre twin-turbo V6 engine that develops 565bhp at 6,400rpm and 633Nm of peak torque. The engine can propel the GT-R to reach from 0-100kmph in three seconds.