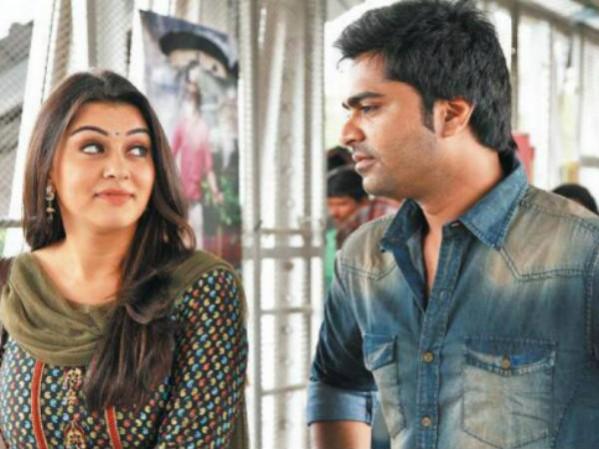 Hansika Motwani and Simbu may have moved on after their break-up but questions over their relationship and separation don't seem to be ending anytime soon.
Recently, Simbu was asked about his break-up with Hansika Motwani to which he replied that the separation did not happen over personal issues but over some other issues, which the actor did not reveal. However, he points out that they have remained cordial and have finished their forthcoming movie "Vaalu".
"We are cordial with each other. In fact, we went to Bangkok to shoot for Vaalu last year. The break-up happened not because of the two of us and personal issues but due to numerous other factors. I was upset because I really wanted this relationship to work. But I also understood the issues that needed to be dealt with and I didn't want to deal with them at that point," Bollywoodlife quotes the actor as saying.
After dating for some time, Simbu and Hansika Motwani proudly announced on Twitter that they were in love in the year 2013. In the next few months, the rumours on their break-up started appearing in the media and finally the actor came clean about the breakup in February, 2014.
This had shocked the industry which was expecting the couple to tie the knot. In fact, the actor's father, in an interview, had claimed that he was happy for the couple. However, the ex-couple avoided revealing the reason behind their split.
Currently, they are getting ready for the release of their long-delayed "Vaalu". They are also expected to work in "Vettai Mannan".