The White House was covered with cobwebs and spiders to mark Halloween 2017. US President Donald Trump, in his usual attire with his trademark red tie and the first lady Melania Trump, celebrated their first Halloween by giving away treats to children for the spooky festival.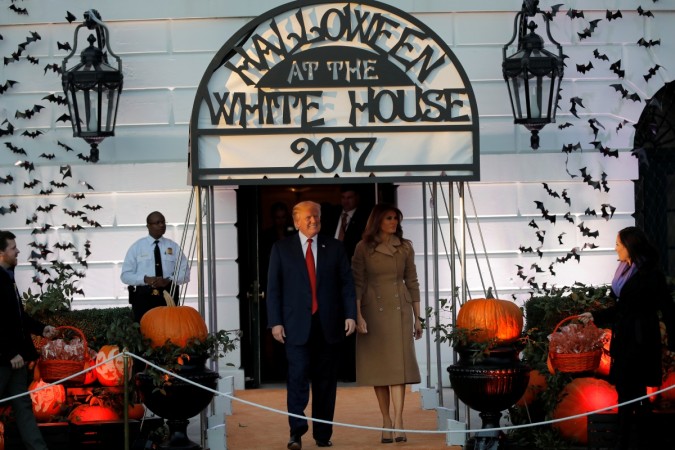 While the children got dressed in costumes ranging from princess to pirates, there was one that the first lady wasn't prepared for. As she handed out treats to children, a teenager walked to her dressing up like her for the occasion.
Also Read: Melania Trump uses her body double? Conspiracy theory sends internet into frenzy
Wearing one of her iconic dresses – black pants, white shirt, sneakers and a cap with FLOTUS inscribed on it– she surprised the real FLOTUS. Melania's priceless reaction was caught on camera. The stunned first lady was seen interacting with the teenager as she handed her some treats.
Keeping it formal on the occasion, Melania chose to wear a brown trench coat which reminded us of Priyanka Chopra's beautiful Met Gala look donned in summer this year.
Standing beside Trump, she was seen holding a red basket filled with chocolates – M&Ms, a home-baked cookie and other candies – to students from 20 different schools from the District of Columbia, Maryland and Virginia, reported Associated Press. About 6,000 children and adults were invited to be a part of the celebrations.
Describing the sights and sounds at the White House, AP shared that the party featured spooky music, machines blew out fog, pumpkins were carved and placed at the entrance, huge black spiders were hung on the exteriors of the White House and webs spun between pillars to give attendees the Halloween spirit.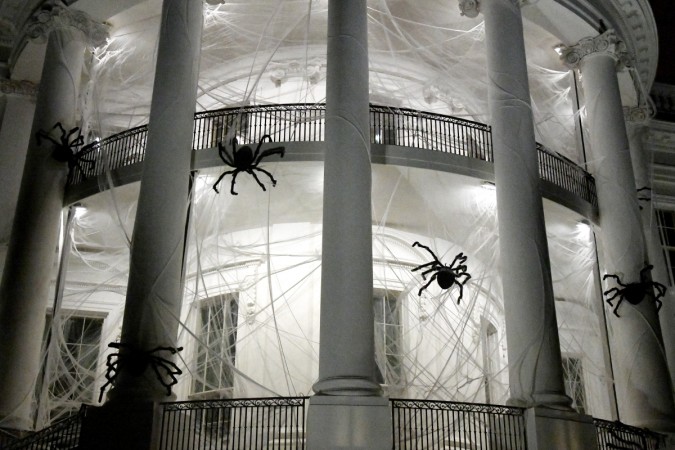 The first couple posed with a few kids for the press and cameras.