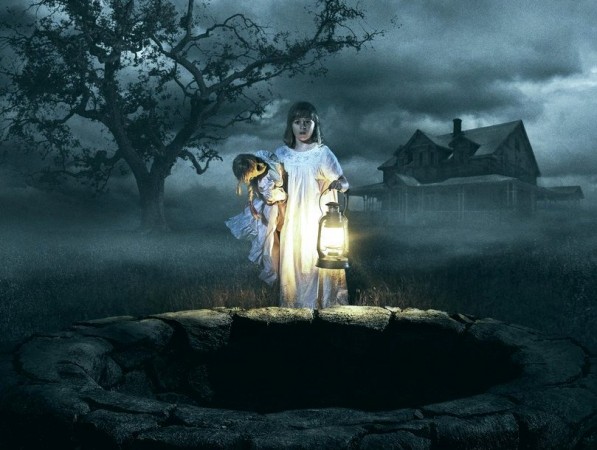 How many of us remember those "Aahat" filled nights when our siblings would silence us in the middle of the night with "Shhh Koi Hai," after watching "Zee Horror Show"? Man, those were the days.
With the turn of the century, a slew of horror movies hit the big screen. From Phoonk to Darna Mana Hai, there were some daunting movies Bollywood is proud of. However, we do not seem to be celebrating these amazing movies this Halloween and this article is to commemorate those legendary horror movies that many consider to be "cult" movies.
Also Read: 7 horror movies to stream on Netflix this Halloween
This spooky festival, we are suggesting you horror movies that are so precious to Bollywood that Hollywood cannot replicate, no matter how hard they try. We give you a list of horror movies – filled with chudails, khooni raatein and what not – to watch instead of Annabelle, It, Conjuring, Raaz to name a few.
So let's begin? First on the list will most definitely be the Ramsay Brothers movies. The iconic production house was one of the biggest contributors to the genre. The production house churned out more than 30 movies, made on shoestring budgets.
Although there are numerous movies to choose from, we'd suggest you to most definitely watch: Bandh Darwaza, Veerana, Purana Mandir, Purani, Tahkhana and Do Gaz Zameen Ke Neeche.
Now that we are done with Ramsay horror movies, there were others too who gave a solid competition in this genre. Yes, we also had our eyes popped out! There is House No 13, which tells a tale of a family moving into a haunted house with the door number as 13. As soon as they move in, paranormal activities begin to take place.
If you thought these B-Grade horror movies were made with B-Grade actors and actress, here we are to burst that bubble. Karisma Kapoor has had her share of horror movies through a film titled Papi Gudia. The film features a haunted doll.
Like Karisma Kapoor's choice of movie wasn't bad, your jaw would be touching the ground with the next suggestion. When Rahul Roy became the poster boy after the success of Aashiqui, little did he (or any of us for that matter) know that he would become a tiger!
Congratulations if you guessed it right, we are talking about Junoon. The 1992 release, made by the Bhatts, sees the actor transform from a human to a tiger (note: not a werewolf but a freaking tiger) on a full moon night. Talk about being original!
Oh, and we didn't forget Jaani Dushman. The most star-studded horrible horror movie, the film features three men, a vampire (played by Rekha) and a ridiculous plotline.
There are other movies as well: Victoria House, Sunsaan Mahal, Ek Raat Shaitan Ke Saath, Pyaasa Shaitan, Dak Bangla, Kabrastan, Saamri, Mahakaal and Khooni Ped, to name a few. Most of these movies are available on YouTube.