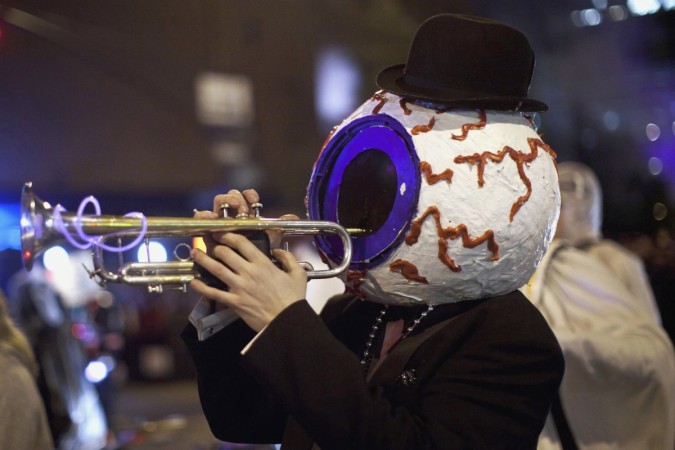 Halloween is just days away and you are all set to scare people in ghosts and goblins' costumes. While several of you have already decided the costumes and mask to wear, but there are a few who are yet to finalise their Halloween costumes.
And since the time is running out, we bring out the easy-to-wear last minute costume ideas for Halloween 2016.
Vampire or witches look
Signature Vampire, Dracula or witches look are among the popular Halloween costumes and they are easy to wear. The costumes of vampire, witches or Draculas are easily available in the market and to get the perfect look just get a quick fix as make-up.
Zombies
A zombie from The Walking Dead is another hit costume idea for Halloween. Zombie Halloween costume is simple and will not take much of your time. Just paint your face in a horrific pattern, wear rags and walk erratically.
Inside Out costume
The Pixar film Inside Out made has inspired people to dress up like Riley Andersen or her personified emotions, especially Sadness. The Sadness outfit is simple and can be made at home. Just take a purple next blue T-shirt, paint your face with blue colour, wear a blue wig and use round frame spectacles and your Halloween costume is ready.
Starbucks Coffee
Dressing up as Starbucks Coffee is one of the easiest Halloween costume ideas. You will need a white long top, green leggings or pants and a Starbucks bag to wrap around your waist.
Jellybeans
To look jellybeans this Halloween, all you need is trash bag with nutritional facts written on it with a disclaimer, fill up the trash bag with coloured balloons, make holes for your arms and legs and tie it up near your neck for support.
And for more, last minute DIY Halloween ideas follow Pinterest.