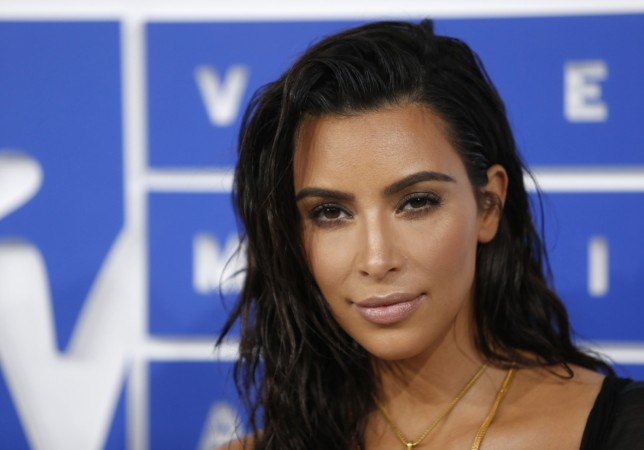 Like every other year, this year, too, a number of offensive Halloween costumes have made their way into the market. One of the most controversial costumes this time around seems to be an attire inspired by Kim Kardashian's Paris robbery news.
The Kim Kardashian robbery victim costume featured a mouth gag, a rope, a sexy white robe, a wig, sunglasses and ring. The description for the attire read: "This Halloween it's all about the #Hallomeme and who better than America's goddess of all things glamorous 'Parisian Heist Robbery Victim Costume?"
"She has devoted her life to promoting American decadence, youth, and hedonism but all that flashy living caught up with her one night in Paris when armed men bound her, stole her jewellery and her peace of mind.
"This Halloween have some fun with pop culture and dress just like the Queen of Social media with our sensational 'Parisian Heist Robbery Victim Costume' Costume." This costume has since been pulled from the market.
Another costume idea that won't be getting much appreciation is that of the killer clown. Target recently announced that it won' t be selling any clown Halloween costumes this season due to the recent killer clown incident sweeping the nation.
"Given the current environment, we have made the decision to remove a variety of clown masks from our assortment, both in stores and online," Target spokesman Joshua Thomas said in a statement on Monday, October 17, according to the New York Post.
Disney pulled its Maui costume after it got a lot of bad press for brownfacing. The costumes included a rope necklace and a brown bodysuit covered in tattoos, and many took to Twitter to note that the costume offended indigenous people.
"The team behind Moana has taken great care to respect the culture of the Pacific islands that inspired the film, and we regret that the Maui costume has offended some," Disney said in a statement. "We sincerely apologise."