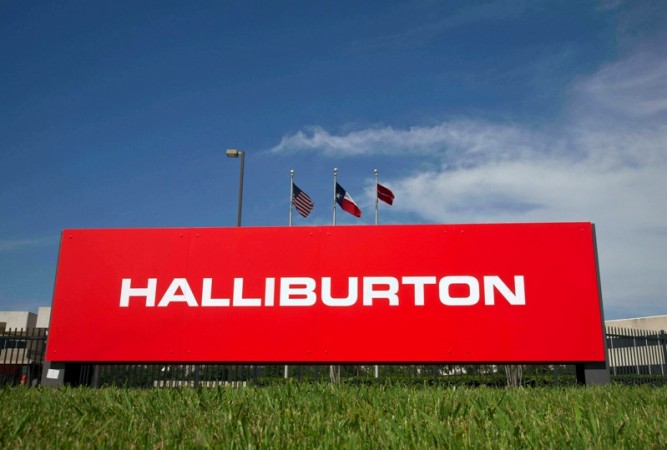 Halliburton Company, one of the leading oil-field services giant, and Baker Hughes Inc., have agreed to a friendly acquisition deal where the former will take over all common outstanding shares of the latter for a deal worth $34.6 billion.
Halliburton will pay $78.62 for each share of Baker Hughes and its shareholders will receive 1.12 shares of Halliburton and $19 in cash for each unit they own in the company. Halliburton intends to finance the deal through a combination of cash and debt financing.
The deal combines two rivals to create a bigger firm that will help compete better against market leader Schlumberger. Both Halliburton and Baker Hughes are Houston-based.
"We are pleased to announce this combination with Baker Hughes, which will create a bellwether global oilfield services company and offer compelling benefits for the stockholders, customers and other stakeholders of Baker Hughes and Halliburton," Dave Lesar, chairman and CEO of Halliburton, said in a statement.
"The transaction will combine the companies' product and service capabilities to deliver an unsurpassed depth and breadth of solutions to our customers, creating a Houston-based global oilfield services champion, manufacturing and exporting technologies, and creating jobs and serving customers around the globe," Lesar added.
The deal was unanimously approved by the boards of both companies. The combination would create a 136,000-employee workforce and save the companies millions in costs, especially as oil prices take a hit.
News of the "friendly" agreement comes after Baker Hughes released a statement saying Halliburton was taking a hostile approach to rush the merger, nominating members for the new board and threatening to replace Baker Hugh's entire board.
At that time, it seemed as though Baker Hughes was reluctant about the partnership but Monday's announcement comes as a friendly hand-shake and a sign that Baker Hughes was open to the deal at the right price.
"This brings our stockholders a significant premium and the opportunity to own a meaningful share in a larger, more competitive global company," Martin Craighead, chairman and CEO of Baker Hughes, said in the statement.
"By combining two great companies that have delivered cutting-edge solutions to customers in the worldwide oil and gas industry for more than a century, we will create a new world of opportunities to advance the development of technologies for our customers. We envision a combined company capable of achieving opportunities that neither company would have realized as well –or as quickly – on its own, all while creating exciting new opportunities for employees."
The deal, however, is still subject to regulatory approval and will also attract an anti-trust scrutiny. Halliburton said that if the deal does not pass regulations, it would pay $3.5 billion as termination fee.
Shares of Halliburton were up 0.61 percent at after-hours trade and that of Baker Hughes was up 0.41 percent.