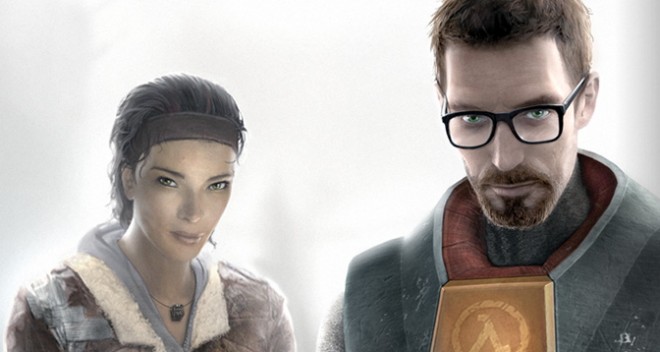 Confirmation of the latest installment for Valve Studios' Half-Life 3 has come from an unusual place - Nurburgring endurance car race. The title confirmation was followed by the revelation of the release date.
A fan of the game, known as Savant, who had to shell out $10 in order to support the 24-hour Nurburgring endurance car race in Germany, where supporters get their names written on the car. Instead of his name, he gave "Half Life 3" with its anticipated release date - "02/03/2015" to be written, reported Kotaku.
This was a sponsorship joke, where the fan took it on himself to reveal since Valve has not heeded to fans in revealing information on the game. It has been close to a decade since the release of Half-Life 2. Half-Life 3 is the most awaited title from the developer.
As reported earlier, the only confirmation of the title was from Minh Le, the creator of Counter-strike who had revealed that Valve was working on the title as he had seen some of the concept art.
It was also suggested that Valve has some kind of a problem that does not let it go past the number 2. Valve has rolled out games like Half Life 2, Dota 2, Portal 2, Team Fortress 2 and Left 4 Dead 2, but has not gone past it, Load the Game reported.
Another speculation was that the developer was unable to find a better engine for the game. It is believed that Valve might be working on a new engine which might have been tentatively called Source 2.
Gabe Newell, co-founder and managing director of Valve Corporation had told in 2012 that Source 2 was in the works and it was "waiting for a game to roll it out with."
It is also likely that Valve is busy with projects related to Steam, Steam Machines and SteamOS.
Top 10 Fan Wishlist
Below are some of the demands made by fans that were compiled by WhatCulture:
Virtual Reality support
Release in 2015
Cooperative Campaign
Additional stealth elements
End to the Half-Life series
Return to Xen
Voice of Grodon Freeman
Humanity ousting the alien race Combine
An Open World
The Portal Gun