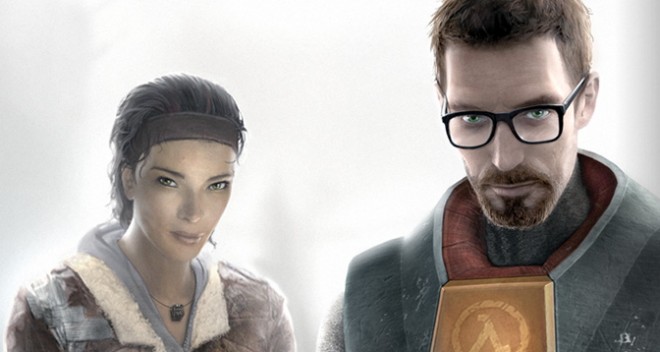 As fans are waiting for news on the next Half-Life game from Valve Software and Electronic, tentatively titled Half-Life 3, various rumors have been doing rounds all pointing out that this FPS game that stars Gordon Freeman, a theoretical physicist is in its development stage at Valve studios.
But can it be confirmed? The answer is negative.
The company has only released two main games since its release in 1998, and the last one was released in 2007 but Valve also managed to keep the hopes of fans alive by releasing two puzzle-platform video game - Portal in 2007 and Portal in 2011, both set in a Half-Life universe.
Reveal from Minh Le
Valve has been tight-lipped on giving out any information on the third episode in the franchise. But indicators from unexpected quarters have boosted confidence. Minh Le, the creator of Counter-strike had previously revealed in an interview to Twitch that Half-Life 3 was in development and he had seen some of the concept art.
"I don't think I can talk about that, to be honest," he said, before going ahead and talking about it.
"I think it's kind of public knowledge, that people know that it is being worked on. And so if I were to say that yeah, I've seen some images, like some concept art of it, that wouldn't be big news to be honest. "
"I guess I could say that I did see something that looked kinda like in the Half-Life universe," said Le, and further added, "And I mean it wouldn't surprise anyone if I said they're doing it, they're working on it, yeah. So to go on a limb I'd say I did see some concept art for Half-Life 3."
Reveal from Michael Patcher
Michael Patcher, research analyst, Wedbush Securities had revealed that Half-Life 3 was being delayed due to Steam Machines, since Valve wanted to use Half-Life popularity to boost their gaming console sales, KDrama Stars.
However, currently these Steam Machines are very expensive unless the console is sold with Half-Life 3.
Ubisoft Answers a Half-Life 3 Fan
A random fan asked Ubisoft about Half-Life 3 on the official Watch Dogs page - "When is Half Life 3 gonna be out?" Air Herald reported.
Ubisoft later posted saying, "We have no idea when Half Life 3 will be out. If you find out let us, know."
Honest Trailers Refer Half-Life 3 in Portal Video
Honest Trailers have released a funny video on Valve's Portal series that is termed as a "first-person shooter where you cannot actually shoot anything." This trailer makes fun of Valve saying "the developer who couldn't count to 3 if their lives depended on it."
The video tears apart the portal series for being meaningless and aimless. But at the end of the video a hint is thrown at fans suddenly when the VO says, "Portal has six letters and two portal games, so six divided by two is three, so Half-Life 3 is confirmed, it is confirmed," says the video.
(YouTube Courtesy: Smosh Games)
Meanwhile, Source 2, the engine that will power upcoming games like Left 4 Dead 3, Portal 3, and Half Life 3 is closer to completion, reported Steamfirst, "We have been told that Source 2 is nearing completion and that the current internal build of the engine at Valve Studios is at Beta #3."
In conclusion, though Valve has not spilled out any information on the game, many indicators point that the game is in development, though delayed.