Hailey Baldwin is allegedly taking extreme measures to look like Justin Bieber's former girlfriend Selena Gomez, it has been claimed. The 22-year-old American model has apparently gone under the knife to look like the Come and Get It singer.
According to a report in NW, Hailey has supposedly spent more than $40,000 on cosmetic surgery to copy Gomez's facial features, including her nose, lips, chin and eyebrows. A so-called source said: "Hailey is constantly comparing herself to Selena, second-guessing and doubting herself – enough to change herself to look more and more like her."
"Even though she kind of hates her, Hailey is still obsessed with Selena," the insider added. "She's working hard to keep her man and it's no coincidence she changed her name to Hailey Bieber as soon as they got married."
The source went on: "She seems to be losing her own identity – and now she's morphing into Selena!"
However, Gossip Cop debunked the report and revealed there is no truth to the story.
After months of speculation, the couple recently announced that they got married, on Instagram. Hailey changed her name on her Instagram account to Hailey Rhode Bieber with @haileybieber as her username.
Meanwhile, the Canadian singer posted an image of them holding hands on the photo-sharing website, with the caption: "My wife is awesome."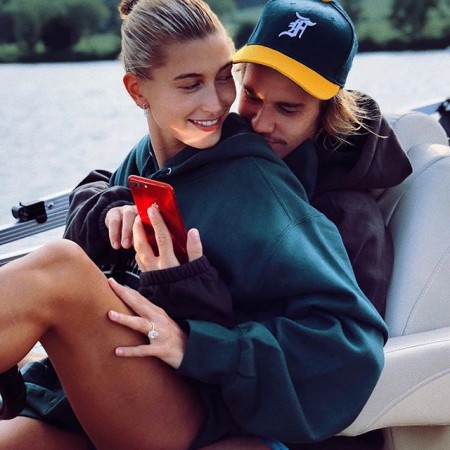 In 2015, during an interview with GQ magazine, the Boyfriend singer had talked about marrying Hailey. He said: "I don't want to put anyone in a position where they feel like I'm only theirs, only to be hurt in the end."
"Right now in my life, I don't want to be held down by anything. I already have a lot that I have to commit to. A lot of responsibilities. I don't want to feel like the girl I love is an added responsibility. I know that in the past I've hurt people and said things that I didn't mean to make them happy in the moment. So now I'm just more so looking at the future, making sure I'm not damaging them."
"What if Hailey ends up being the girl I'm gonna marry, right? If I rush into anything, if I damage her, then it's always gonna be damaged. It's really hard to fix wounds like that. It's so hard.... I just don't want to hurt her," he concluded.