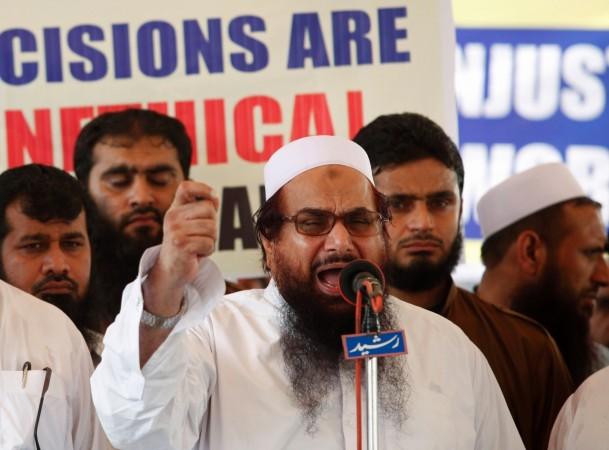 Days after Pakistan Prime Minister Imran Khan called for resolution of Kashmir issue and condemned the Kulgam civilian killings, his government has now removed the Mumbai attack mastermind Hafiz Saeed's Jamaat-ud-Dawa (JuD) and Falah-i-Insaniyat Foundation (FIF) from the list of banned outfits in the country.
On Thursday, Pakistan's Deputy attorney general Raja Khalid Mehmood Khan informed an Islamabad court that the ordinance has lapsed. The court was hearing a petition filed by Saeed that challenged the ban on JuD and FIF, the Hindustan Times reported.
PM, Imran Khan led government neither extended the ordinance nor tabled it in parliament to convert the same into an act.
Former Pakistan President, Mamnoon Hussain had issued an ordinance in February this year to proscribe terrorist organizations after UN Security Council passed a resolution against Saeed's outfit.
Both JuD and FIF were only on the terror "watch list" till then. The move followed after the United States and other European countries urged Paris based Financial Action Task Force(FATF) to put Pakistan in the "grey list" after failing to curb terror funding.
The FATF has asked Pakistan to comply by its action plan so as to be removed from the greylist by 2019.
However, in the latest list of banned outfits in the country, both JuD and FIF did not figure on the list. They, however, continue to be on the watch list of the interior ministry
Saeed said in the court that Pakistan government kept him under detention succumbing to India's pressure and that he has cut all the ties with Lashkar-e-Taiba ( of which he was the founder).