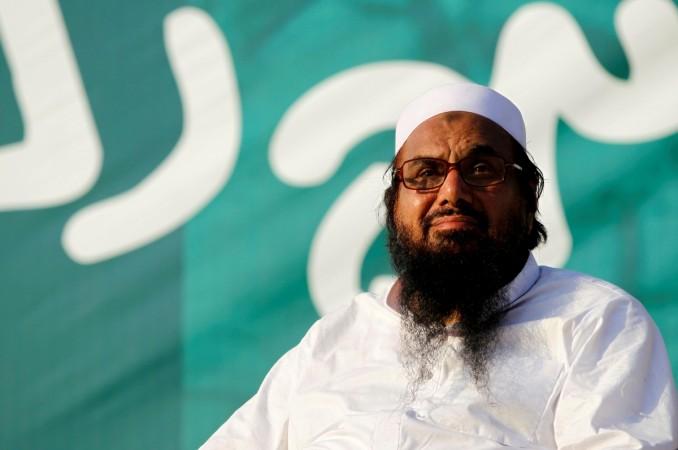 A Pakistani charity that the United States accuses of being a front for anti-India militant group that staged the 2008 Mumbai attacks has entered politics by forming a new party, charity officials said on Monday.
The new Milli Muslim League party will follow the ideology of Jamaat-ud-Dawa (JuD), which the U.S. says is a front for banned militant group Lashkar-e-Tayyaba (LeT) and is run by Hafiz Saeed, the alleged mastermind of the 2008 attacks that killed 166 people.
"We have decided to make a new political party, so that Pakistan is to made a real Islamic and welfare state," said Milli Muslim League President Saifullah Khalid.
Tabish Qayoum, a JuD activist who will work as spokesman for Milli Muslim League, said the charity had filed registration papers for a new party with Pakistan's electoral commission.
"It is now need of the hour to get your message to the grassroots," Qayoum told Reuters.
JuD officials have always denied the charity is a front for LeT, and tout the group's humanitarian work as an example of Islamic charity.
Qayoum said Saeed, who missed the launch event as he remains under house arrest in Lahore, and other senior JuD figures are unlikely to be involved in the new party that will adhere to JuD's ideology.
"We demand an immediate release of Hafiz Saeed. Once he is released we will seek his guidance and ask what role he wants in this political party," added party chief Khalid.
In the past, Saeed has often denounced democracy and the electoral process, saying it is not compatible with Islam.
The United States has offered $10 million for information leading to the arrest and conviction of Saeed, who Reuters could not contact for comment.
But he has always denied involvement in the Mumbai attacks of 2008 that brought the neighbors Pakistan and India to the brink of war.
In the attacks, 10 gunmen swarmed across targets including two luxury hotels, a Jewish center and a train station in a rampage that lasted several days.
Saeed has been under house arrest since January after years of living freely in Pakistan, one of the sore points in the country's fraying relationship with the United States.
The U.S. State Department's country report on terrorism for 2016 issued last month said the LeT and its wings continued to make use of economic resources and raise funds in Pakistan.
Ayesha Siddiqa, a security analyst, said the new party was designed to give militants better cover amid pressure from the international community on Pakistan to crack down on LeT and JuD.
"The making of a party indicates the need of JuD to hide itself further so to avoid criticism," Siddiqa said.
Western countries have for decades accused Pakistan of harboring Islamist militant groups and using them as proxies to project power in the region. Islamabad denies having such a policy.