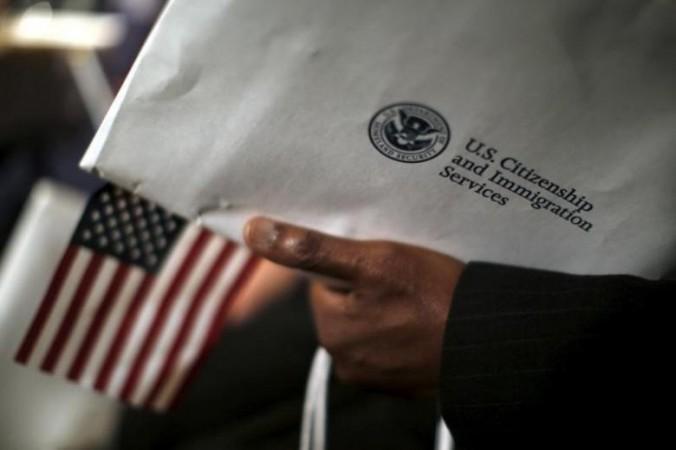 United States Senator Tom Cotton, close to the US President Donald Trump, on Wednesday said that the H1-B work visa and the employment-based green card categories will likely be reformed to attract the brightest people from across the world.
US President Donald Trump to target tech firms and H1-B visas next
The Republican Senator from Arkansas said that the current H1-B visa system in place in the United States does not assist in bringing the best and the brightest from across the world, hence there is a need to reform it. Cotton, who met Trump on Tuesday, added that the President is planning to change it for the better of the nation.
The United States Citizenship and Immigration Services (USCIS) last week on Friday had announced that it will "temporarily suspend premium processing for all H-1B petitions" starting from April 3. The department, in a statement, had said that the suspension may last up to six months and that it was a move by the administration to speed up all the applications.
The suspension of the H1-B visa premium processing came even though India last month had pressed US for a fair and rational approach on the matter from a trade and business perspective.
The US H1-B visa is a non-immigrant visa, which allows firms to hire foreign workers in specialised occupations. The H-1B and L1 work visas are majorly used by Indian IT professionals. Currently, the cap on H1B visas stands at 65,000, out of which 25,000-35,000 are issued to Indian nationals.
"I think, on the H-1B temporary visa but also the permanent green cards, like EB1, EB2, the President wants to get the very best people from around the world. Often those programs are implemented in a way that are not consistent with their purposes," Cotton told MSNBC.
"They don't bring in PhDs and computer scientists. They bring in mid-level and they replace mid-level data management workers. That's why you get controversies like people losing their jobs at companies like Disney and Southern California Edison that were just replaced by foreign workers who weren't necessarily high skilled," Cotton said.
"So he (Trump) would like to see reforms to those programs that I would," said Cotton, who is also a member of the Senate Select Committee on Intelligence. "It's really an empirical question about where we have gaps in our economy. But I will say this, there is no job that an American won't do. Americans, with the right pay, will do any job. That's just the fact of the matter," the Senator added.