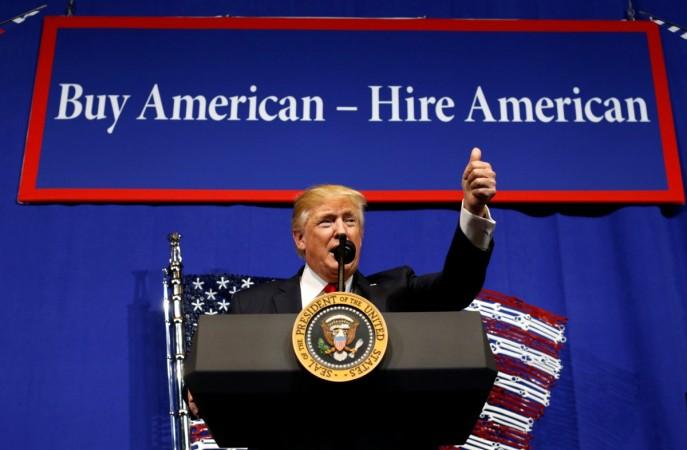 It seems like Donald Trump's anti-immigration policy is weighing on Indian IT firms. H-1B applications from the Indian companies dropped dramatically in recent years, reports an American daily.
Government data shows significant shifts in the pool of applicants for H-1B visas, with Indian outsourcing companies scaling back and Bay Area tech companies stepping up their use of the foreign-worker program, San Francisco Chronicle reported. Tech firm Wipro's filings fell by more than half, it noted.
Critics of the H-1B visa have accused Indian consulting companies of abusing the system by flooding the lottery with applicants, the daily added.
The H-1B visa application process for this year has officially started on April 2 and the US have tightened the process to award H-1B visas, with unprecedented scrutiny and zero tolerance for even minor errors. Also, a new policy is proposed by the federal government which requires all the visa applicants to go through social media auditing, submit previous mobile numbers, email IDs, and details of their previous travel histories. The H-1B petition filing for the fiscal year 2019 will begin on October 1, 2018.
H-1B visas allow the employers to hire foreign workers with specialized skills to fill jobs areas that need technical expertise.
Indian nationals are a major beneficiary of the H-1B visa system. The H-1B visas and US Green Cards fuelled the growth of India's information technology companies over more than a decade. Companies like TCS, Wipro, Infosys, and Cognizant are the major employers of H-1B visa professionals in the United States.
At present, people are allotted visa to the US based on the Diversity Immigrant Visa Program (DV Program).
There were reports that the US president plans to implement merit-based immigration system, ending the visa lottery programme and limiting family-based migration to serve the interests of Americans ensuring that people coming to the US are best skilled and brightest.
In January this year, a new policy was proposed in the US Congress to protect American workers from discrimination and replacement by foreign labor.