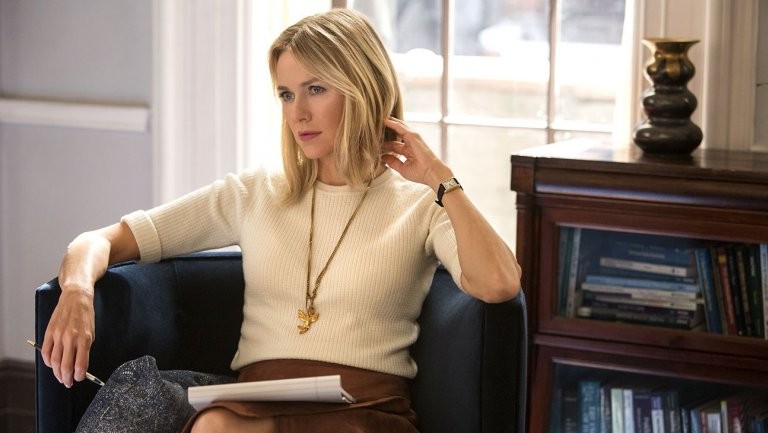 Netflix has finally debuted the first teaser for its psychological thriller Gypsy. The ten episode series has Naomi Watts as the lead actor.
Also read: 13 Reasons Why, Pretty Little Liars, Stranger Things and more teen dramas to binge on Netflix right now
In the teaser of Netflix original series, Naomi Watts' Jean said: "I will not violate the physical boundaries of the patient." On the contrary, she will get very intimate with another female actor. But the question is — who are all these persons Jean is developing relations with? To know more, you have to watch the teaser below.
The official synopsis of the series reads:
The series follows Jean Halloway (Watts), a Manhattan therapist with a seemingly picturesque life who begins to develop intimate and illicit relationships with the people in her patients' lives. As the borders of Jean's professional life and personal fantasies become blurred, she descends into a world where the forces of desire and reality are disastrously at odds.
Aside Watts as a therapist, the cast of Gypsy also includes Billy Crudup (Spotlight) as Jean's husband Michael Halloway, Sophie Cookson (Kingsman) as Sydney, Lucy Boynton (Murder on the Orient Express) as Jean's patient Allison, and Karl Glusman (Nocturnal Animals) and Jean's patient Sam.
Gypsy TV series includes some of the notable names in the industry behind the scene. The series is directed by Fifty Shades of Grey's Sam Taylor Johnson, who has directed several episodes. Penned by newcomer Lisa Rubin, the series is produced for Netflix by Universal Television and executive produced by Lisa Rubin, Naomi Watts, Sean Jablonski, and Liza Chasin.
The Gypsy series will premiere on Netflix on June 30, 2017.