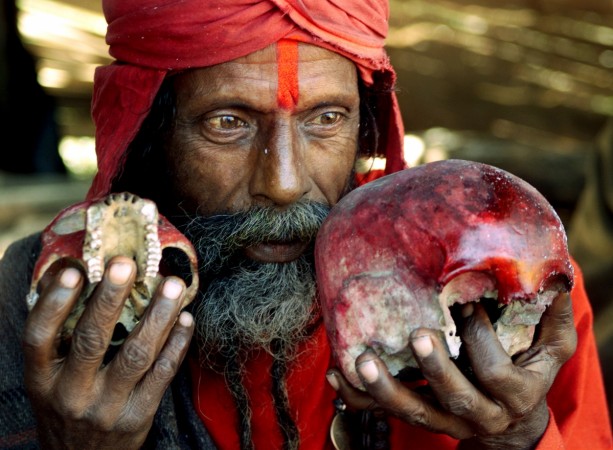 A family's reaction to the discovery of the mutilated body of their four year old girl in Kadipur area in Gurgaon has raised fears and rumors of human sacrifice.
"We heard that the child had injuries and her body parts including the eyes and tongue were cut. There were bangles and vermillion on her body. We suspect that the killer used her as a human sacrifice," Sudhir Kumar, the girl's neighbor was quoted saying to Times of India.
The victim identified as Rinku was found dead on Wednesday morning. The official cause of death has been identified as neck compression or strangulation. The body was found in a decomposed condition with bite marks. Her head was shaved, right palm was missing, tounge was cut and her ear was partially eaten, according to Dr Deepak Kumar who spoke to IBTimes, India.
Dr Deepak, a forensic specialist, contradicted media reports that said that the body was missing an eye. He also rubbished reports linking the incident to practices of human sacrifices. She was found dead in the bushes behind the Kadipur slum area at around 6am Wednesday morning.
According to him, the mutilation and biting marks may have been inflicted by some animal on the child's body after her death. She may have clenched her tounge between her teeth when she was being suffocated, explaining the cut on her tounge. The absence of hair could have also have been due to decomposition.
An undergarment was the only piece of clothing on the badly decomposed body. Samples have been sent for forensic tests to ascertain whether or not the child was sexually assaulted, according to Sub Inspector Naresh Kumar who spoke to IBTimes, India.
The child went missing on Sunday from her house and a missing complaint was lodged at sector 10 police station by the family on Monday night. The police have detained a local shopkeeper Sanjay, who the family suspected was responsible for the girl's disappearance and demise.
"He offered me Rs 4 lakh for my daughter last week, which I refused. He often gave her toffees. We suspect he abducted her and sold her to someone for tantric practice," the victim's father, a mason, was quoted saying to Hindustan Times.
The victim's maternal grandfather, Om Prakash also alleged that upon questioning the shopkeeper Sanjay, he had told them that Rinku was in Alwar, Rajasthan, and would be back by Wednesday evening.
"This is how she has come back," her father lamented as the relatives staged a protest on Pataudi Road.