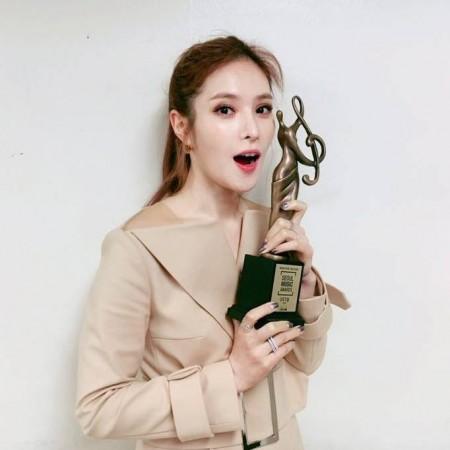 South Korean singer Gummy and South Korean actor Jo Jung Suk reportedly held their wedding photoshoot on Jeju island. The photo session was apparently conducted in July.
In June, fans of the long-term couple were excited after it was revealed that they will be tying the knot this year. Jung Suk confirmed the news to My Daily: "We plan on marrying sometime in the fall. We have not yet held a formal meeting between our families or decided on a venue and things like that as I am in the middle of filming the movie 'Hit-and-Run.' We will love each other and live happily together married."
Adding on, Gummy's agency C-JeS Entertainment also stated: "It is true that Jo Jung Suk and Gummy are planning to wed the latter half of this year. However, an exact date has not yet been decided and the wedding will be a private ceremony. We ask for your warm support and blessings for these two people's future."
Jo Jung Suk and Gummy have been dating since 2013. However, their relationship was revealed to the public in 2015.
In January, Jung Suk had opened up about his relationship Gummy, and how he reacts to the constant break-up rumors. He said, according to Soompi: "I never even heard about those rumors. We're dating well."
At that time, he was asked about their marriage plans. He said: "We don't have particular wedding plans yet. Perhaps it's because we've been dating for a long time, but I get asked that a lot. It's only right for me to tell you if we do have such plans, but we don't have any right now. The right thing to do would be to tell you when it's time, right?"
The Oh My Ghost actor also detailed about the drawbacks of being in a public relationship. He admitted: "If we're talking about uncomfortable aspects, it's when I get asked questions like this, and I just say what's on my mind but then the articles only focus on this [topic]. So, it's very unfortunate. I think that's what is difficult about public relationships. Because my words can be delivered in a different way contrary to my intentions, it can be burdensome and difficult."