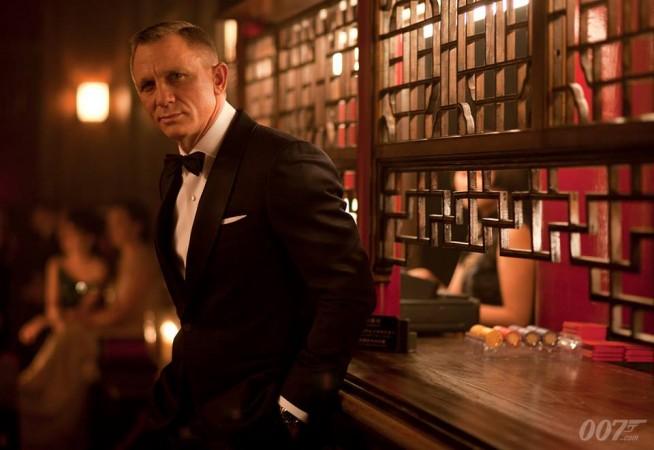 Daniel Craig's James Bond movie is facing a lot of issues these days. There were earlier talks that Idris Elba will be replacing Craig in the future films. Now it is reportedly confirmed that the film is left with no director. Award-winning director Danny Boyle, who was earlier hired to direct Bond 25 film, has apparently left the project.
The producers of James Bond movie franchise and film's main lead, Daniel Craig, made the announcement on Tuesday that due to creative differences, "Danny Boyle has decided to no longer direct Bond 25."
Michael G. Wilson, Barbara Broccoli and Daniel Craig today announced that due to creative differences Danny Boyle has decided to no longer direct Bond 25. pic.twitter.com/0Thl116eAd

— James Bond (@007) August 21, 2018
The talks of a James Bond movie first started in the early months of 2016. Sam Mendes, the director of 2015 Spectre, stated that he would not be helming the next Bond film. It was around the same time when there were talks that Craig will be not be returning for the next Bond film. But in October 2016, he stated he may indeed return for one more Bond film, saying: "As far as I'm concerned, I've got the best job in the world. I'll keep doing it as long as I still get a kick out of it. If I were to stop doing it, I would miss it terribly."
Back in March 2018, Slumdog Millionaire director talked about his interest in directing the Bond film. When asked during the screening of his new show about his desire to direct a Bond film, Boyle responded in affirmative, saying: "I am working on a Richard Curtis script at the moment. We hope to start shooting that in 6 or 7 weeks. Then Bond would be right at the end of the year. But we are working on them both right now."
According to The Hollywood Reporter, the production of the upcoming James Bond film was set to begin in December this year. As of now, the film is reportedly left with no directors. In the past, all manners of directors were rumored to have shown interest in directing a Bond film. Batman trilogy director, Christopher Nolan was among the frontrunners but he counted himself out, stating he would love to make a Bond film in the near future.
Daniel Craig's Bond 25 film is scheduled to release in November 2019.