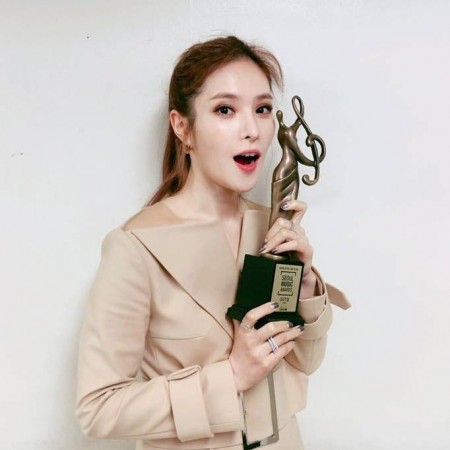 South Korean singer Gummy and South Korean actor Jo Jung Suk have tied the knot finally! The two exchanged vows in a private ceremony, surrounded by family members, the singer's label revealed.
C-JeS Entertainment said in a statement: "The two have vowed to respect and care for each other throughout their lives and to be together in joy and sorrow."
"We would like to thank many of you for your sincere congratulations, and they will greet fans with good productions and music in their respective places. Please give them warm encouragement and blessings on this path where the two walk together," the note read.
Jo Jung Suk and Gummy have been dating since 2013. However, their relationship was revealed to the public in 2015.
In January, Jung Suk had opened up about his relationship Gummy, and how he reacts to the constant break-up rumors. He said, according to Soompi: "I never even heard about those rumors. We're dating well."
At that time, he was asked about their marriage plans. He said: "We don't have particular wedding plans yet. Perhaps it's because we've been dating for a long time, but I get asked that a lot. It's only right for me to tell you if we do have such plans, but we don't have any right now. The right thing to do would be to tell you when it's time, right?"
The Oh My Ghost actor also detailed about the drawbacks of being in a public relationship. He admitted: "If we're talking about uncomfortable aspects, it's when I get asked questions like this, and I just say what's on my mind but then the articles only focus on this [topic]. So, it's very unfortunate. I think that's what is difficult about public relationships. Because my words can be delivered in a different way contrary to my intentions, it can be burdensome and difficult."