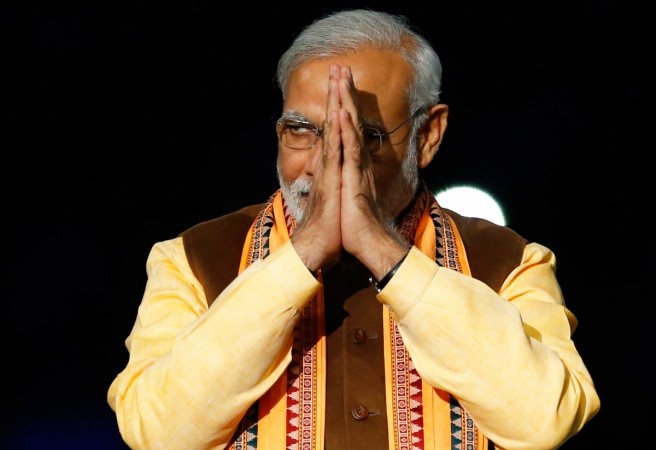 After serving Gujarat as the Chief Minister for 13 years, Narendra Modi stepped down last year to become the Prime Minister of India; and following his departure, the public sector undertakings (PSU) in the state witnessed a decline.
The stock prices of six of the seven listed Gujarat public sector companies have witnessed a sharp fall despite a big rally in the benchmark indices.
BSE's midcap and small-cap indices rose nearly 26 percent since Modi assumed charge as the PM of the country.
But, Gujarat PSUs such as Gujarat State Financial Corp, Gujarat Alkalies, Gujarat Narmada Valley Fertilizers and Gujarat Mineral Development Corp have fallen by 18-45 percent in the past one year.
Experts tracking the stocks did not wish to comment. However, many of them said that the trend gives a hint at investors' losing confidence in the administration of Chief Minister Anandiben Patel.
"There was a Modi premium for these companies because he allowed these companies to be run like any other professional entity. Now, investors are not sure if things are as efficient as before when it comes to state-owned companies," one of leading brokers told to The Economic Times.
Shares of Gujarat's state-owned companies witnessed a 40-190 percent rise from the day he was announced as the prime ministerial candidate by the the Bharatiya Janata Party (BJP) till the time he took oath as the PM on 26 May, 2014.
A few Gujarat industrialists said that the declining share prices indicated a fall in the confidence of industry in the current administration.
"Things have changed since the change of guard in Gujarat. Businessmen are not as confident as they were during the Modi's rule," said a state industrialist.
"There was an expectation that if Modi became the next prime minister, Gujarat-based companies would have an advantage," he added.