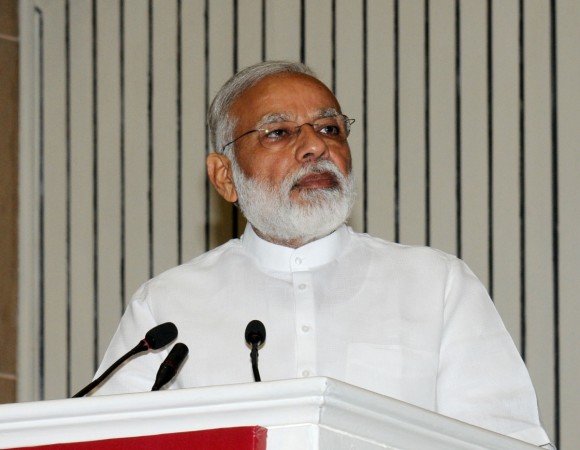 With just five days for the Gujarat Assembly elections, the BJP and Congress continue to engage in a bitter war of words.
A few days after Congress vice-president Rahul Gandhi took a swipe at Prime Minister Narendra Modi's emotional exhortations and calling him "a far better actor than Amitabh Bachchan", the Indian PM on Sunday mocked Rahul over the allegations that he gave an "enormous piece" of land to an industrialist.
He also made fun of the soon-to-be Congress president over his absence of logic.
What did Modi say
A few days ago, Rahul said that Modi had given a vast tract of land to an industrialist in Mundra of Kutch district. The video of his speech had gone viral on social media.
Modi, who conducted rallies in several parts of Gujarat on Sunday, retorted to those lines.
"One leader during his speech said Modi gave 48,000 crore acres of land to an industrialist. The area he is talking about is three times the size of land available on the earth. I don't know what to do... to laugh or cry," Modi said without taking Rahul's name directly.
"What can you expect from the Congress, when the person expected to lead the party cannot understand such basic things," he added.
During his Sunday rally, Modi not only alleged that Congress has a history of rigging organisational polls but also accused it of being corrupt.
"Congress leaders are in tears due to demonetisation. That is because they have lost all that they had looted from the poor. Do you remember how expensive LED bulbs were when Congress was in power?" the PM said.
Modi even asserted that the youth of India don't support Congress.
"Be it corruption, casteism, communalism or nepotism, it is the Congress which is associated with these evils. The youth are not ready to accept the Congress," he stated.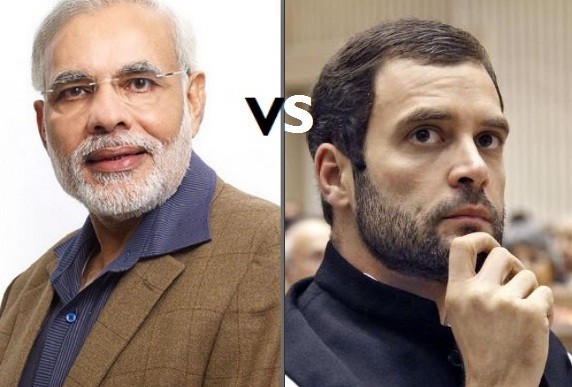 He also accused the Congress of using casteism to win elections in the state. "They know that they have no chance, so they are spreading the poison of casteism to win in the state. They have done it earlier. Now they are doing it again".
Narendra Modi will be addressing four rallies on Monday, starting at Dharampur in Valsad, followed by Bhavnagar, Junagadh and Jamnagar in Saurashtra.