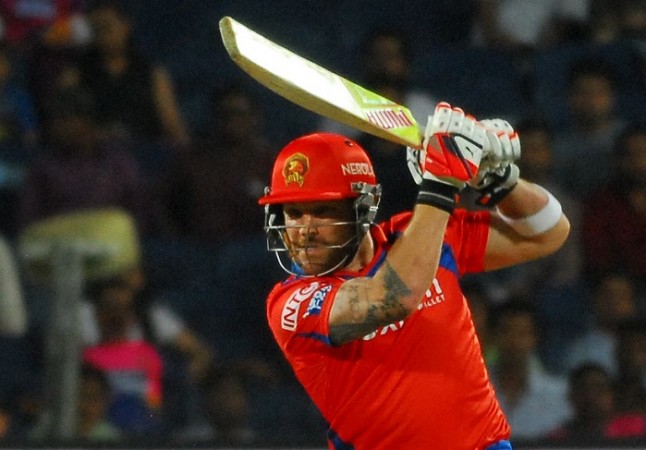 With the Kings XI Punjab struggling as they are and the Gujarat Lions in the form that they are in, this match between the two sides in Rajkot, the home ground of GL, looks as cut and dry as they come in IPL 2016. But then, predictions do have the ability to come and (well, you know what), especially when it comes to T20 cricket.
Nevertheless, here is a prediction of how the Gujarat Lions vs Kings XI Punjab IPL match could go on Sunday.
If Gujarat Lions bat first: Dwayne Smith and Brendon McCullum go smash-bang, again. The Kings XI Punjab bowlers have no idea over how to stop the assault, and just like that GL reach 70/0 in 6 overs. Smith falls in the first over after Powerplay, but McCullum continues on with Suresh Raina. There is no letup to the New Zealander's hitting and with Raina looking good at the other end, the Gujarat Lions roar to 140 in 14 overs. McCullum eventually gets to his century as GL make 210 in their 20 overs.
Kings XI get off to a fast start in their chase, with the openers (be that Murali Vijay and Manan Vohra or Vijay and Shaun Marsh) scoring 50 in the first six overs. But, that scoreboard pressure gets to the openers, who lose their wickets in the space of a couple of overs. Glenn Maxwell and David Miller, who keeps his place in the playing XI, try their best to make a game of it, putting on a 70-run partnership and with Marcus Stoinis coming in and bashing a few as well, there is at least some fight shown by KXIP, who eventually fall well short.
If Kings XI Punjab bat first: Vijay, in his first match as captain, is dismissed in the first over by Sandeep Sharma, as the Kings XI top three fall for next to nothing. That leaves the "M n M" duo to team up and fashion a score for KXIP, and Miller and Maxwell do just that with a hundred-run partnership setting Kings XI up for 165.
Smith falls early in the chase, but McCullum is there to tonk the sixes. After the New Zealander falls in the final over of the Powerplay, Raina, the captain, takes over, and with a little help from Dinesh Karthik and Dwayne Bravo, GL scamper home with over two overs to spare, much like they did in the reverse fixture earlier this season.