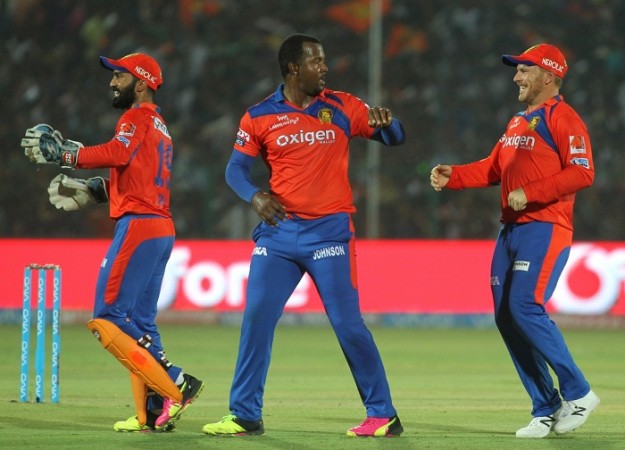 Suresh Raina-led Gujarat Lions, after an impressive IPL season in 2016, must have gained enough experience and learned the tricks of the trade to go all the way in IPL 2017.
Playing consistent cricket for the entire length of the competition, which starts on April 5, is going to be the key.
The likes of Raina, Brendon McCullum, Dwayne Bravo, Ravindra Jadeja, and Dinesh Karthik have to play a leading role and help Gujarat Lions find success. They have all the ingredients on hand to topple over any team, but with all other teams comprising good depth in their respective squads, GL should not lose their focus.
How did last season go?
The Gujarat Lions were one of the biggest surprises in IPL 2016. Considering they were making their debut, they got off to a dream start, winning their first four matches.
They topped the table after the group stages, but could not deliver in the Playoffs and failed to reach the finals despite getting two cracks at it. Call it their IPL inexperience or whatever, they crumbled under pressure.
Suresh Raina and Brendon McCullum led from the front in the batting department, while Dwayne Bravo with his all-round skills helped Gujarat Lions perform well in IPL 2016.
Who are the new players? Interesting buys during the IPL 2017 Player Auction?
The Gujarat Lions were one of the teams, who did not throw mega money on any single player. However, they brought 11 players with Jason Roy being the costliest buy at Rs 1 crore.
The GL are top heavy, but a player like Roy will always strengthen the batting unit, and will give competition to the likes of Aaron Finch, Dwayne Smith and McCullum. Chirag Suri was Gujarat's second foreign signing, and the player is known as Virat Kohli of UAE.
With the likes of Manpreet Gony, Nathu Singh and Munaf Patel, GL have brought in some domestic pacers, who know the conditions well and will strengthen their Indian bowling contingent. Basil Thampy is one of the most-talked bowlers, who can deliver good pace.
Tejas Singh Baroka, Shelley Shaurya, Shubam Agrawal, Pratham Singh and Akshdeep Nath were the other players GL bought in the auction.
What about overseas players from last season?
James Faulkner, Brendon McCullum, Dwayne Bravo, Aaron Finch, Dwayne Smith, Andrew Tye – three all-rounders, two batsmen and a pacer – this is called balance.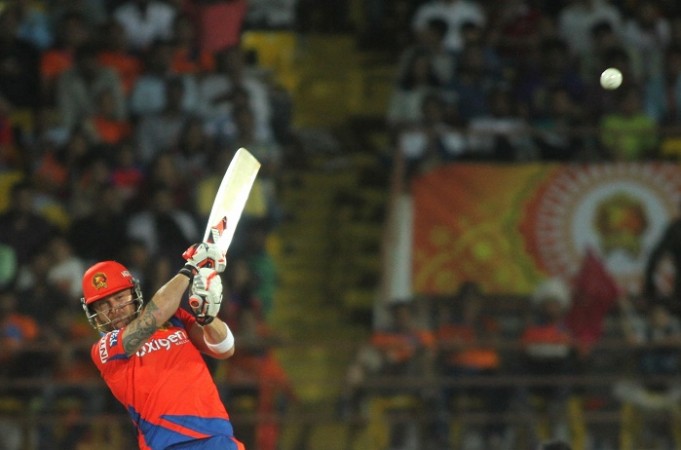 If you look at all these players, their game suit the T20 format more, and have decent amount of international experience besides Tye. However, the problem for Gujarat Lions will always be – who to sit out? Only four players are allowed per side.
The Lions will want McCullum and Finch to fire like last season, giving them flying starts to allow the likes of Faulkner to accelerate at the end.
Key Indian players
Raina, Jadeja and Karthik are going to play an important role for Gujarat Lions in IPL 2017 if they are to go one better than last season. They have huge IPL experience to help GL deliver in their second season.
Jadeja could be the most valuable player in IPL 2017 for Gujarat Lions, considering he has improved by leaps and bounds in the bowling department. His skills with the bat in the lower order will come handy.
With the inclusion of Manpreet Gony, Nathu Singh, Basil Thampy and Munaf Patel, there will be a tough fight for the pacers position.
Dhawal Kulkarni and Pradeep Sangwan have their work cut out to find a place in the playing XI, but the old-wily fox Praveen Kumar should lead their line.
What does the entire squad look like?
Good mix of batsmen and experienced domestic pacers.
Gujarat Lions squad: Indians: Suresh Raina, Ravindra Jadeja, Dinesh Karthik, Dhawal Kulkarni, Praveen Kumar, Ishan Kishan, Pradeep Sangwan, Shivil Kaushik, Shadab Jakati, Jaydev Shah, Basil Thampy, Manpreet Gony, Nathu Singh, Munaf Patel, Tejas Singh Baroka, Shelley Shaurya , Shubam Agrawal ,Pratham Singh, Akshdeep Nath.

Overseas: James Faulkner, Brendon McCullum, Dwayne Bravo, Aaron Finch, Dwayne Smith, Andrew Tye, Chirag Suri, Jason Roy
When is their opening game of the season?
Friday, April 7 against Kolkata Knight Riders in Rajkot
What to expect from Gujarat Lions this season?
If the Gujarat Lions reach the Playoffs with flying colours in their debut season, there is no reason why they cannot continue the same, and even go one better.
Though they miss a world-class strike bowler, the GL have strengthened their bowling line-up. The batsman will score runs (take that for granted) but the performance of the bowlers will play an important role this season.