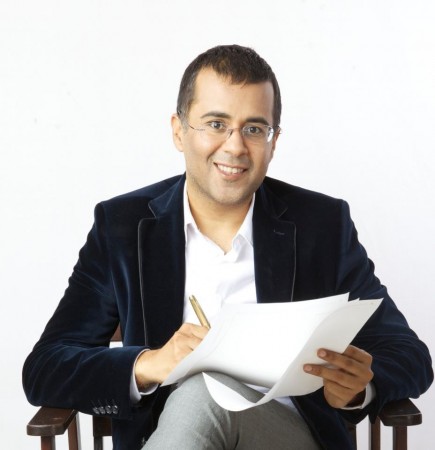 Novelist Chetan Bhagat has landed in a legal mess after Gujarat High Court stated that the language of his book "Three Mistakes of My Life" was indecent and offensive.
The court's statement came during a hearing of a Public Interest Litigation (PIL) filed against makers of Bollywood film "Kai Po Che" for allegedly projecting Hindus in a poor light in the 2002 Gujarat riots.
The petitioner claimed the film Hindus as solely responsible for the communal riots in the state. He claimed that the movie was inspired from Bhagat's novel and presented a particular passage about the riots from the book.
Chief justice Bhaskar Bhattacharya on reading the excerpt from the novel commented, "The language doesn't look decent. A chaste writer cannot write this stuff. The language looks pornographic."
The excerpt was said to be laden with expletives and had to be stopped from reading midway in the court.
The petition sought clarification on how the Censor Board could approve a film portraying a community in bad taste.
The PIL demanded the clearance license issued to the film be revoked under the gross violation of Section 5B of the Cinematograph Act.
The petition also sought to freeze the release of DVDs of the film.
This is not the first time Bhagat was embroiled in controversy. Earlier, he was denied credit for the super successful film "3 Idiots" which is loosely based on his novel "5 Point Someone".