With the recovery of 17 more bodies on Wednesday, the deaths in the Gujarat floods since June 1 rose to 111 even as relief and rescue operations were in full swing following a break in the rain fury.
PM Modi announces Rs 500 crore for flood-hit Gujarat after survey; at least 83 killed
Gujarat Revenue Minister Bhupendrasinh Chudasama told reporters here that 58 persons were swept away by floodwaters, 33 fatally struck by lightening, 14 killed in wall collapses, and six electrocuted.
Bodies of 17 members of a family swept away in swirling waters of Banas river were found on Wednesday in Khariya village near Palanpur in north Gujarat's Banaskantha district, Chudasama said.
Over 53,000 people have been evacuated since July 21, including 34,043 from worst-affected Banaskantha and Patan districts in north Gujarat, the Minister said.
"We are in the process of distributing over six lakh food packets to the affected."
With a break in rains, 8,518 persons were able to return home.
Three Army columns, 18 National Disaster Response Force teams and 11 of SDRF, along with local administration and fire brigade, had rescued 1,930 persons since July 21.
As many as 778 villages in Banaskantha and Patan districts continued to be without electricity.
"We will try to restore electricity to these villages at the earliest, like we did in Chotila, Morbi, and Tankara in Saurashtra," the Minister said.
As many as 400 villages in Saurashtra went without power because of heavy rains last week.
Five National Highways, 153 State Highways and 674 Panchayat roads remained closed for vehicular traffic due to floods, hampering relief and rescue operations.
The state recorded 555.2mm rainfall, or 68.52 per cent of the average seasonal precipitation. This was 66 per cent till Tuesday evening. Sabarkantha in north Gujarat recorded the maximum 219mm, followed by Banaskantha with 150mm.
As many as 31 of the 203 dams in Gujarat were filled to the brim, with 41 others holding more than 70 per cent and 131 less than 70 per cent of their capacities.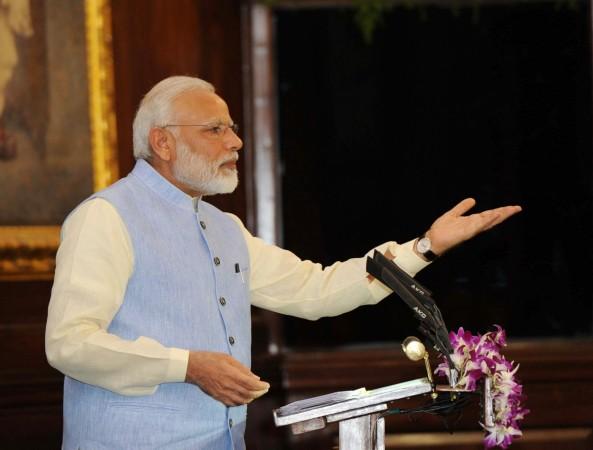 Chudasama said central relief of Rs 500 crore announced by Prime Minister Narendra Modi after an aerial visit to flood-affected north Gujarat was only interim assistance and more could come later.
"The Centre has assured of more financial aid once the survey of loss to life and property is carried out. The central agencies are also expected to arrive soon to help us with the survey," he added.