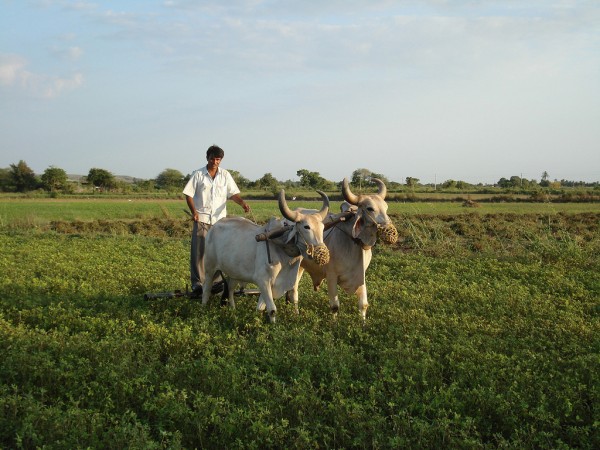 Gujarat, one of India's most-developed states where Narendra Modi was the chief minister for almost 12 years before moving to New Delhi as prime minister in 2014, is facing flak over land acquisition and compensation to farmers.
While some farmers are upset that the state government has neither paid them for acquiring their land nor returned their landholdings even after two years, others are angry that the government has paid less compensation than provided in the Land Acquisition Act, known as the Land Acquisition, Rehabilitation and Resettlement Act (LARR Act) 2013.
In Kalana village, the state-owned Gujarat Industrial Development Corporation (GIDC) offered to buy 365 bighas (1 bigha = 17,450 sq ft) of land from farmers for Rs 350 crore in 2013. The offer was tempting enough for farmers who gave their consent to the sale of their landholdings. But last year, the GIDC changed its mind and decided not to go ahead with the acquisition.
The GIDC did not remove the details of the proposed acquisition from its database. This has left the farmers in a lurch since they can neither commence agricultural activities on the land nor sell or mortgage it to banks for borrowing purposes, according to business news channel CNBC-TV18.
In another village, Khoraj, the GIDC acquired 6,000 bighas from farmers in 2013 at the rate of Rs 26.15 lakh per bigha. But the farmers are yet to get almost 20% of the compensation, which itself has become a bone of contention between the GIDC and the farmers.
One of the farmers, Alkesh Modi, filed a plea in the Gujarat High Court against the GIDC for its failure to pay compensation in accordance with the provisions of LARR Act 2013, added the business news channel.
"The GIDC is not ready to pay and is insisting us to take payment as per the old act and that too in an illegal way, through a sale deed," the channel quoted Alkesh Modi as saying.
The LARR Act provides that compensation for the land acquired from owners "shall be four times the market value in case of rural areas and twice in case of urban areas."