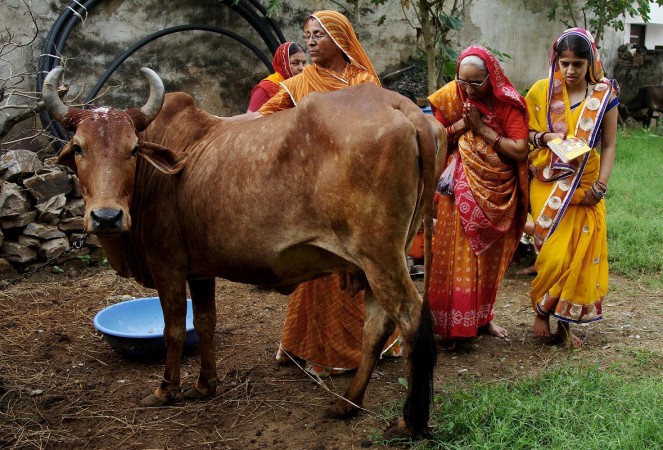 The Gujarat Criminal Investigation Department (CID) has chargesheeted 34 people, including local policemen, for publicly flogging Dalits in Una, Gujarat.
Of the 34, four policemen, including a former inspector of the Una police station, were arrested for wrong reporting, negligence and taking up a case that did not fall under their jurisdiction. The local police had wrongly claimed that beef was found in the possession of Dalit youths. In actuality, the Dalit youths were skinning a dead cow. The cow, witnesses said, was killed in an attack by an Asiatic lion and the forensic analysis confirmed this as well.
The 34 accused had taken the Dalit youths from Mota Samadhiyala village into their custody on July 11 when the youths were trying to skin the dead cow. Villagers from nearby areas had attempted to rescue the Dalit youths, but were threatened by the accused. Following which, the villagers called police control rooms in Gandhinagar and Ahmedabad.
The state control room (Gandhinagar) diverted the call to Una police station officer (PSO) saying that some youths were being beaten up. However, the local police didn't act for nearly four hours after registering the information in their logbook. Later, they added a line that 'cow meat was found' and thus fudged the information," Inspector General of Police (CID) Shashikant Trivedi, who is leading the probe, told The Indian Express.
The control room sent the report around 1.30 pm to Una police station. Our investigation found that the PSO added the line about beef being found around 9.30 pm, when his shift was ending. The CID found this in the log data as taped conversations from calls made to the number 100, by the victims' relatives seeking help, surfaced," said a source.
The Dalit youths were stripped, tied to a vehicle and flogged publicly by a group of cow vigilantes. The incident, which was filmed and shared, led to "74 incidents of rioting causing the death of one policeman and 23 suicide attempts of which one died."
The accused have been chargesheeted under various sections of IPC including 307 (attempt to murder), 397 (robbery), 365 (kidnapping), 355 (assault to dishonour a person), 342 (wrongful confinement), 147 (rioting), 324 (causing hurt by weapon) to be read with 120-B (criminal conspiracy) and Sections 3(1) (e),(r),(s),(u), 3(2)(5a), 3(1)(d) of Prevention of Atrocities Act.