The Election Commission of India (ECI) will announce the Gujarat Assembly election schedule on Wednesday.
The poll panel is likely to hold a press conference regarding the poll schedule at 1 pm. The election panel -- while declaring the Himachal Pradesh Assembly election dates -- had announced that the counting of votes in both states would take place on December 18.
The term of the current 182-member Gujarat Assembly is set to get over on January 23, 2018. Reports state that the voting for state Assembly polls is likely to be held in two phases in December.
Opposition parties had denounced the poll panel for not announcing the dates for Gujarat Assembly elections along with Himachal Pradesh.
The opposition has alleged that the EC was giving time to the Bharatiya Janata Party (BJP) government in the state and at the Center to sidestep the provisions of the model code through the 'delay' in the announcement of Gujarat poll schedule.
The Chief Election Commissioner, A K Joti, however, defended the panel saying that multiple factors needed to be considered before announcing the schedule, including the weather, flood relief work and festivities.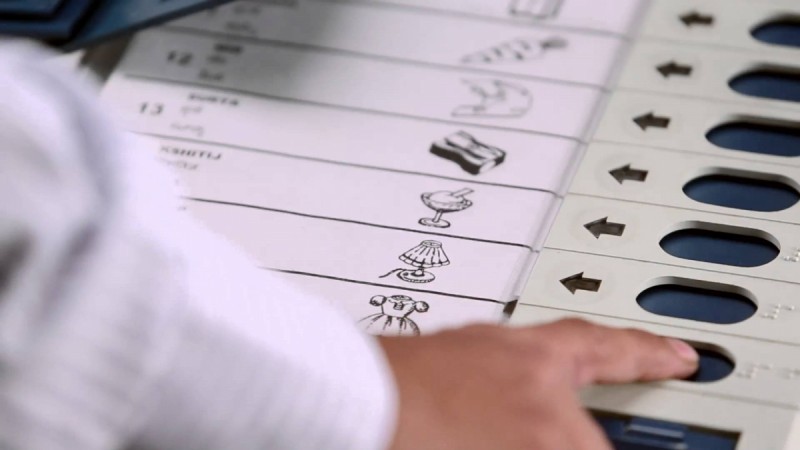 India Today-Axis My India Opinion Poll projects BJP win in Gujarat
It appears that BJP may succeed in retaining power in Gujarat, according to an opinion poll conducted by India Today and Axis between September 15 and October 15 conducted in all the 182 constituencies of Gujarat.
The poll predicts that the ruling BJP is projected to bag between 115-125 seats. The number is approximately in the same range as the BJP's performance in the 2007 and 2012 assembly elections.
According to the poll, the principal opposition party in the state - Congress - is projected to bag between 57-65 seats. In the last assembly elections held in 2012, the Congress party had bagged 60 seats.
Axis My India sampled answers of nearly 18,243 respondents and concluded that 48 percent of them would vote for the BJP, while 38 percent of them said that they would vote for Congress.