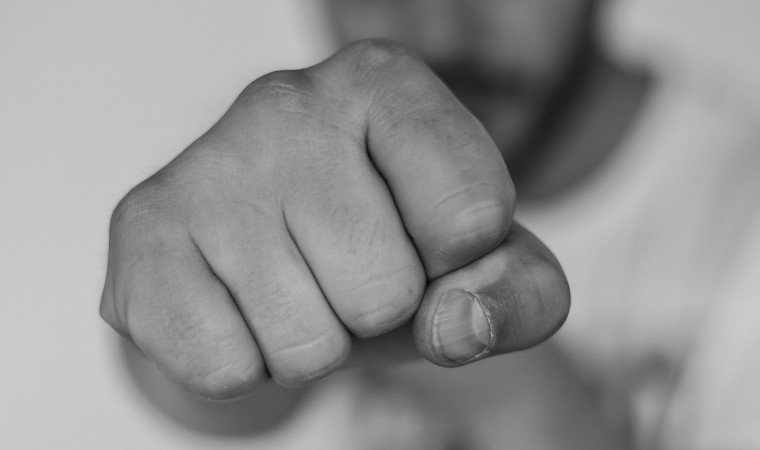 A Dalit woman who was several months pregnant was allegedly beaten up by six people from a higher caste in the Banaskantha district of Gujarat on Saturday because she and other Dalits refused to remove a cow carcass from a farming field. All six have been arrested.
Dalits, who were earlier responsible for the disposal of the carcasses of farm animals, such as cows and buffaloes, have stopped doing so in the state after the Una incident, in which some Dalit individuals were beaten up by gau rakshaks — cow-protection vigilantes — for transporting cows. The incident had also led to widespread protests across the country.
Saturday's incident took place in the Karja village of the Banaskantha village. The details of the incident are yet to become clear, but so far reports suggest six to 10 people from the upper caste Darbar community beat up the 25-year-old woman named Sangeeta Ranawasia and a few others, including her husband, 27-year-old Nilesh, because they refused to remove a cow carcass off the field of one of the higher-caste men.
"They abused me and thrashed me before entering my house and beat my pregnant wife Sangita on the abdomen and all over her body with sticks," PTI quoted Nilesh as saying in the police complaint he had filed. Nilesh said they also threatened to kill Sangeeta if the Dalits did not remove the carcass.
The local police have reportedly arrested six people in the case, whom Nilesh had accused of the assault. They have been identified as Batawarsinh Chauhan (26), Maknusinh Chauhan (21), Yogisinh Chauhan (25), Bavarsinh Chauhan (45), Dilvirsinh Chauhan (23) and Naredrasinh Chauhan (23).
The men are accused of beating four other people, including two women. All six victims were later admitted to hospital and treated for their injuries.