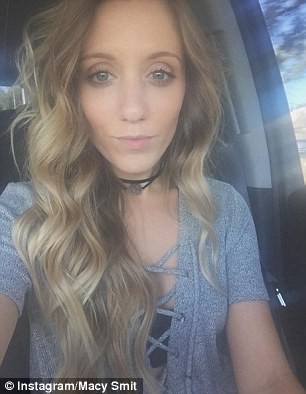 Macy Smit, 25, is a hairdresser in Tampa, Florida, but what makes her famous is that she is Hillary Clinton's niece. Smit is the daughter of Bill Clinton's half brother Roger.
Smit was quoted by Radar Online as saying that she and her mother had been abandoned by the Clintons years ago. And while she pledged support to Donald Trump, she called her aunt "selfish" claiming that her aim was to win the election just to become the first female president.
"I support Donald Trump 100 percent. I have been a Democrat my entire life, but Trump is what we need right now - somebody who is going to stand up for us. I think at this point Hillary just wants it for the history books - to be the first woman president for selfish reasons," she told Radar Online.
Her father is Bill Clinton's half-brother, Robert, and Martha Spivey is her mother, writes Daily Mail. Spivey is remarried and Smit herself is married to a US Air Force meterologist. But her life has not been great. In 2010, she was reportedly living off food stamps because she and her mother had never been helped by the Clintons. Spivey told Daily Mail that Bill Clinton paid for Smit's cosmetology school, but Hillary apparently never acknowledged them. She said, "I'm normally a democrat but I don't know if I'll even waste my gas going to vote this year. Trump is war happy and I have no reason to go the other way given how they've treated Macy."
Roger had been arrested in the mid-80s on charges of selling cocaine to an undercover police officer. He was recently arrested for drunk driving as well. Smit told Radar Online that her aunt's claim that she was devoted to American families was not true. She was quoted as saying, "They're not as good as everyone thinks they are."