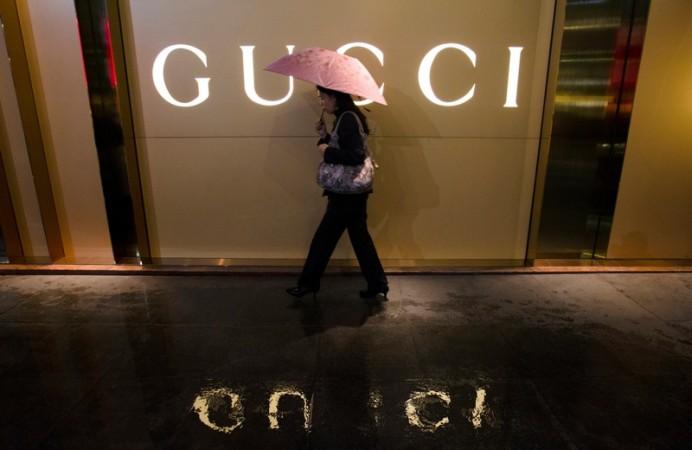 Gucci, the famous luxury fashion brand, will see some major changes in top-level management as its CEO Patrizio di Marco and creative director Frida Giannini will be stepping down from their respective posts next year.
Gucci announced on Friday that di Marco and Giannini will each leave their posts by the end of the year after serving in their roles for more than five years.
CEO Di Marco, who has been with Gucci for 13 years, will reportedly be replaced by Marco Bizzarri. No replacement has yet been announced for Gianni, who has served in the post since 2006.
Di Marco and Gianni, who are partners and parents to a young daughter, will be leaving the company together. The move is being touted as the biggest management shakeup since 2004 when Domenico de Sole and Tom Ford, the duo who made Gucci what it is today, left the company.
The move comes as Gucci has been struggling with its profits in the Asian market. According to the Associated Press, Gucci's third quarter revenue fell 2 percent to $1.05 billion.
Experts say the move taken by the Florence-based fashion house is in the right direction and will only benefit from the fresh ideas and management.
"This was a change that was for a long time in the making. Mr Di Marco and Ms Giannini have presided over Gucci for a whole era, taking it to new heights," said Luca Solca, an analyst at Exane BNP Paribas in London, to The Independent.
Of the new CEO, Marco Bizarri, Solca said that he is a "proven team builder and a very good manager" which would help Gucci gain back some of its lost lustre.
Gucci's parent company Kering asserted that the changes being made now should help the company adapt to the current market conditions.
"Over the last five-seven years, there has been a great change in the world of luxury in terms of scale and growth, and we are facing the question of how to maintain exclusivity while continuing to grow," François-Henri Pinault, head of Kering was quoted by the New York Times.
"I think to answer that, we need a new point of view on both creative and management sides, which was why it was time to make changes at Gucci," Pinault added.