Individuals or corporate entities acting as guarantors and who deny clearing the debt despite having the means to do so can also be tagged as wilful defaulter, the Reserve Bank of India (RBI) announced on Tuesday.
"Where a banker has made a claim on the guarantor on account of the default made by the principal debtor, the liability of the guarantor is immediate. In case the guarantor refuses to comply with the demand made by the creditor/banker, despite having sufficient means to make payment of the dues, such guarantor would also be treated as a wilful defaulter," RBI said in a statement.
Vijay Mallya's trouble continues: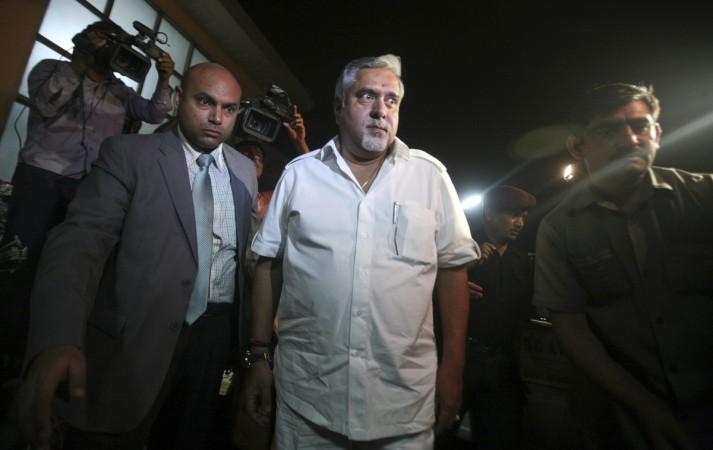 After being declared a wilful defaulter by Kolkata-based United Bank of India in the first week of September, Vijay Mallya and three other directors' were tagged as wilful defaulters by SBI too, on Tuesday.
"We have already sent a notice to KFA (to declare it a wilful defaulter). There is a mandatory time that needs to be given to it to respond and that time is currently on," Press Trust of India quoted SBI chairperson Arundhati Bhattacharya.
The State Bank of India, the country's largest bank which leads the consortium has an exposure of over Rs.1,600 crore. Mallya's Kingfisher Airline has debt worth Rs.7,600 crore to 17 banks, reported PTI.
So far, banks have recovered around Rs.2,000 crore via sale of pledged shares and are now looking ahead to acquire two pledged properties -- Kingfisher Villa in Goa and Kingfisher House in Mumbai.
After UBI and SBI, Punjab National bank (PNB), IDBI Bank, Federal Bank and Axis Bank Ltd are also in the process of terming KFA a wilful defaulter. PNB has already appealed the Delhi High Court for permission to slap KFA with wilful defaulter tag.
Corporate Defaulters in Indian Banks record:
An overall loan default by 50 companies in India amounts to over Rs.40,000 crore.
"Most of these corporates have refused to pay despite having capacity for repayment. Banks will have to declare them wilful defaulters," The Indian Express quoted a banking source on condition of anonymity.
Following the RBI's decision on Tuesday, Ashvin Parekh, senior expert-advisor from Ernst and Young said that this step will execute a new line of discipline.
"The move will result into creating a boundary that will cover the group entities that act as guarantor and the promoters, directors and managers of the company," Ashvin added.