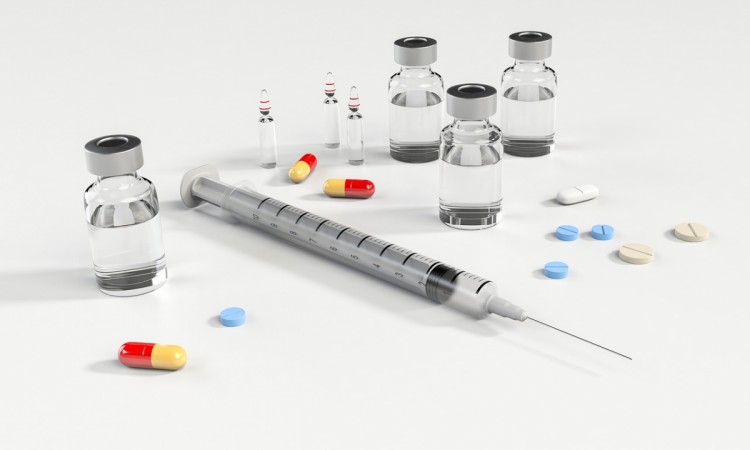 For many, the beginning of the Goods & Services Tax (GST) regime will bring acche din for they could buy the luxury car they have been dreaming of for long. But the GST might not bring good news for their ageing parents for a whole lot of confusion is prevailing about how the pharma industry will be affected by the new norms to come into effect from July 1.
A major concern for the drug merchants is whether they have to pay 12 per cent tax for medicines, even for those bought earlier. If they are made to pay the raised tax for the old stock, then how much profit will they make? Because of no clear communication, stockists and distributors have stopped buying new lot of medicines for they are unsure whether their investment will return with profit. And this has impacted the supply of medicine to the local shops, causing inconvenience to the common man.
Also read: Embarrasing timing: PM Modi's '7,000 reforms in 3 years' claim came a day after Economist downvoted him as reformer
The disruption in the supply is even pushing people to buy medicines in advance for ailments like high sugar, blood pressure and cholesterol but yet not all are getting enough of them.
'Confusion hitting supply of drugs'
Syed Hussain, who has a medicine shop in Marathahalli area of Bengaluru, told IB Times, India: "We are not yet clear about how the GST will affect our business. But at the moment, there is a lot of confusion and it is hitting the supply. We are not able to cater to demands of a lot of people, even those with who we have cultivated a rapport all these years. It feels really bad if we can't provide the required medicine to the elderly who urgently need it."
Hussain is not the only retail store owner who has this viewpoint. According to reports, the retail stores in the city have reduced their stock to 50 per cent over the past couple of months and a stock of 40-45 days has been brought down to 20-25. Family Pharma, a chain of chemist stores in Bengaluru, has also circulated an SMS warning about shortage of drugs in July and advised customers to make prior plans about getting their stocks.
Medical representatives in danger of losing jobs
Medical representatives (MR) are also facing a threat to their careers since with the fall in demand from the stockists and distributors, the medicine firms are sending the MRs to leave to save expenses and a large-scale slashing of jobs looks imminent. Experts involved with the drug trade also feel that the crisis could intensify within a few weeks of starting of the GST. They feel the situation could be made worse over the supply of medicines with HSN-codes.
Moreover, people were fuming as to why the Centre opened the portal for GST registration just five days ahead of the date the plan kicks off. Yet, there were technical glitches and a busy call centre that left the traders to deal with a tough situation.
Vivek Sharma, a 71-year-old patient of sugar, told IBT India that things could terribly bad if he doesn't manage to get the said medicine regularly. "Hope I will live to see how the GST helps us in the long run," he said in a sarcastic tone.
IBT thinks:
After seeing the initial ruckus the move of demonetisation had created in November last year, the Centre should have been extra careful about implementing GST. The authorities should have understood that very few people have a clear idea about the minute details of the GST and there should have been a thorough awareness drive to educate people about it, especially, when it also includes life-saving drugs. We don't mind SUVs getting cheaper but don't support the same happening with human life as well.