Following the rollout of India's biggest tax reform, the Goods and Services Tax (GST) on July 1, Jaguar Land Rover India has announced new prices under the GST regime across its entire product range in India. The prices will go down in the range of 7 percent and will take effect immediately.
Making the announcement, Rohit Suri, President and Managing Director, Jaguar Land Rover India said: "We are very pleased to welcome the dawn of the new GST era in India and are happy to announce that we are ready for GST and our customers can purchase Jaguar & Land Rover cars at the new GST prices with immediate effect from any of our 25 retail outlets across India."
Jaguar Land Rover currently produces 5 nameplates in India – 3 Jaguar nameplates, XE, XF and XJ and 2 Land Rover nameplates, Discovery Sport and Range Rover Evoque. Under the GST regime, the luxury cars and SUVs attract 43 percent tax (28 percent + 15 percent) as opposed to overall tax incidence of 50 percent under the previous system.
Also read: GST effect on cars, bikes, scooters & SUVs: What will come cheaper and what will cost more?
Jaguar product portfolio in India
The Jaguar range in India includes all-new XE (starting at Rs 34.64 lakh), all-new XF (starting at Rs 44.89 lakh), F-PACE (starting at Rs 67.37 lakh) and XJ (starting at Rs 97.39 lakh). All prices mentioned are ex–showroom prices.
Also Read: GST rollout: Toyota Fortuner set to become cheaper by Rs. 2.1 lakh
Land Rover product portfolio in India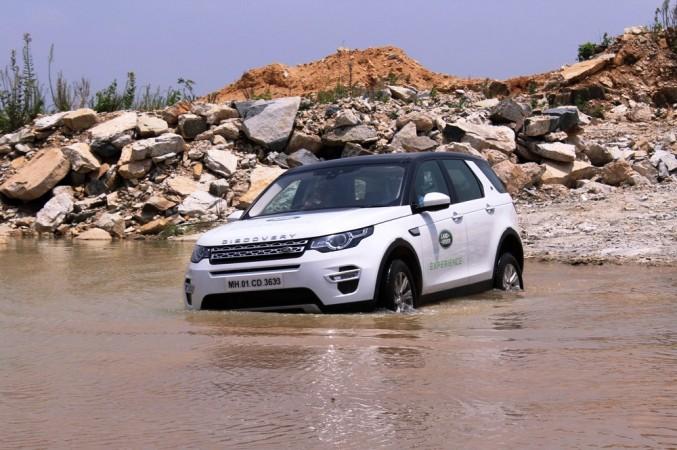 The Land Rover range in India includes the Discovery Sport (prices starting at Rs 40.04 lakh), Range Rover Evoque (starting at Rs 42.37 lakh), Range Rover Sport (starting at Rs 89.44 lakh) and the Range Rover (starting at Rs 1.59 crore). All prices mentioned are ex-showroom.
Check out the complete price list of Jaguar Land Rover India