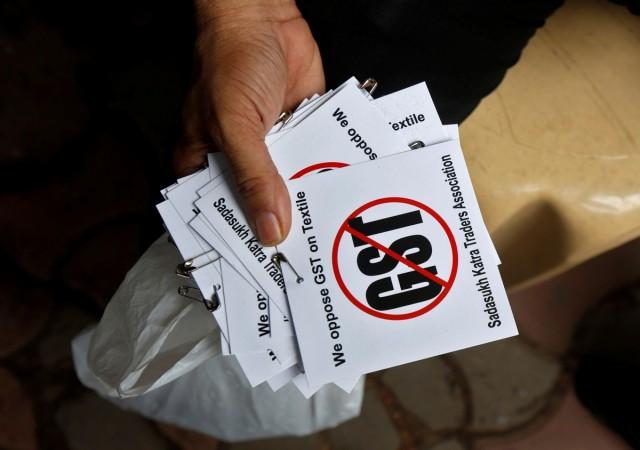 The central government might have to cut spending on key infrastructure due to lower-than-expected tax collections and sluggish growth, which have upset the government's budget calculations, Reuters has reported.
Two Finance ministry officials told Reuters that tax collections in July were about Rs 49,920 crore ($7.8 billion), which is a little over half the monthly target. The tax receipts took a downturn primarily because firms in the tens of thousands failed to comply with the newly implemented Goods and Services Tax (GST) system.
Of the Rs 95,000 crore in Goods and Services Tax (GST) collections in the first month following its implementation, taxpayers have claimed Rs 65,000 as transitional credit.
If the current trend continues till the end of the year, the revenue shortfall could be as much as Rs 80,000 crore ($12.5 billion), a senior finance ministry official told the news agency. "There is a concern over lower tax collections," he added.
Speaking on condition of anonymity, one of the officials due to crackdown of tax evaders tax from individual and corporate income may slightly overshoot the target of Rs 9.8 lakh crore ($152.8 billion) for the whole year.
One the of the official pointed out that the fiscal deficit for fiscal 2018 could slip to 3.5 percent of GDP from the set target of 3.2 percent, if the government failed in cutting expenses.
Another big worry is the economic growth—the Gross Domestic Product (GDP) in the June quarter slipped to a three-year low at 5.7 percent.
The slowdown was led by the manufacturing sector, which expanded at 1.2 percent from a year earlier compared with a 10.7 percent growth last year. The financial, insurance, real estate and professional services sectors also slowed to 6.4 percent in the June quarter from 9.4 percent a year ago.
"If the revenues remain below target, then the government could cut spending on railways and road transport," Reuters quoted the second finance ministry official as saying.
Earlier last month, the Reserve Bank of India (RBI) announced that it will transfer only Rs 30,659 crore as dividend to the government for the financial year 2017, less than half of what the central bank transferred last year.
Soumya Kanti Ghosh, chief economist at State Bank of India, said in a research note this month that first-quarter economic growth was supported by higher state spending, but the need to rein in the fiscal deficit could force the government to cut expenditure.