Even as Congress is demanding that the dates for the elections in Gujarat should be immediately declared and the model code of conduct should be enforced, the party and the BJP have been engaged in a war of words for the past few weeks.
Congress VP Rahul Gandhi accidentally enters ladies toilet in Gujarat [PHOTO]
Even Patidar stir leader Hardik Patel has joined the fray.
From the Goods and Services Tax to the biggest 'Dramebaaz party', here are the major jibes that the political parties have taken at each other.
RSS discriminates women: It all started with Congress vice-president Rahul Gandhi's allegations that the Rashtriya Swayamsevak Sangh (RSS) discriminates women and his observation as to why women of the Sangh are not allowed to wear shorts. Interestingly, Rahul was slammed by not male but women members of the BJP.
While Union minister Smriti Irani called Gandhi's comments indecent and derogatory, former Gujarat Chief Minister Anandiben Patel questioned Rahul's upbringing.
House on moons: Rahul, during his Gujarat visits, even accused Prime Minister Narendra Modi of making false promises to people of Gujarat. He said that the next promise Modi might make to the people of Gujarat is that he will give them a rocket each to ferry them to Moon. His jibes did not end there. In a tweet, Rahul said that Modi might promise the people of his home state a house on Moon by 2028, and in fact, might just say that he would bring Moon to Earth by 2030.
2028 में मोदीजी गुजरात के हर व्यक्ति को चाँद पर एक घर देंगे और 2030 में मोदीजी चाँद को धरती पर ले आएंगे

— Office of RG (@OfficeOfRG) October 11, 2017
Modi's foreign investment campaign: Rahul took a jibe at Modi's Make in India campaign and said that the initiative to boost foreign investment in Indian manufacturing has failed and that jobs were going to China.
Gabbar Singh Tax: Gandhi also criticised the Goods and Services Tax (GST) while addressing a rally in Gandhinagar, which according to him had an adverse impact on small-scale businessmen. "Goods and Services Tax (GST) has destroyed small shop owners and businessmen...it is a Gabbar Singh Tax," Rahul said.
Congress GST= Genuine Simple Tax

Modi ji's GST= Gabbar Singh Tax =''ये कमाई मुझे दे दे"

— Office of RG (@OfficeOfRG) October 24, 2017
Rahul mocks demonetisation: According to Rahul, the demonetisation move was a personal whim of PM Modi.
"What happened on November 8? Modiji came on television and said I don't like Rs 500 and Rs 1,000 notes. So, I have decided to spike them... and by doing that he attacked the whole country by one stroke," Rahul stated.
Dramebaaz party: Naturally, these jibes did not go down well with the BJP. Union Law and Information and Technology Minister Ravi Shankar Prasad lashed out at Rahul and said that Congress is 'Dramebaaz Party no. 1'.
"Many films with 'No. 1' title were made in the country, like Jodi no. 1, Dost no. 1 and Aunty no. 1. Today, I am giving a new name to the Congress -Dramebaaz Party no. 1 and I am saying this with full responsibility," said Prasad.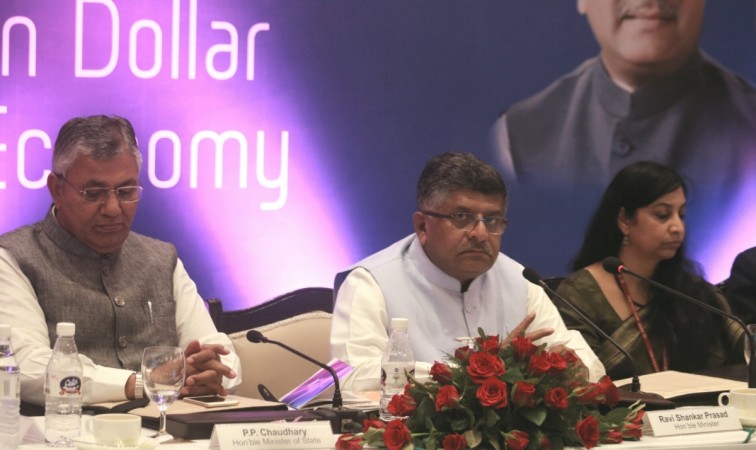 Gujarat is priceless: Monday indeed proved to be a day full of drama, after Rahul said that Gujarat is priceless and can never be bought. Rahul's comments came in the backdrop of the bribery charges which two Patidar leaders — Narendra Patel and Nikhil Sawani — had levelled against BJP.
Chor versus mahachor: Hardik, who is the latest political character to have joined the fray, took the war of words to another level. He called the Congress a "chor" (thief) and ruling Bharatiya Janata Party a "mahachor" (super thief).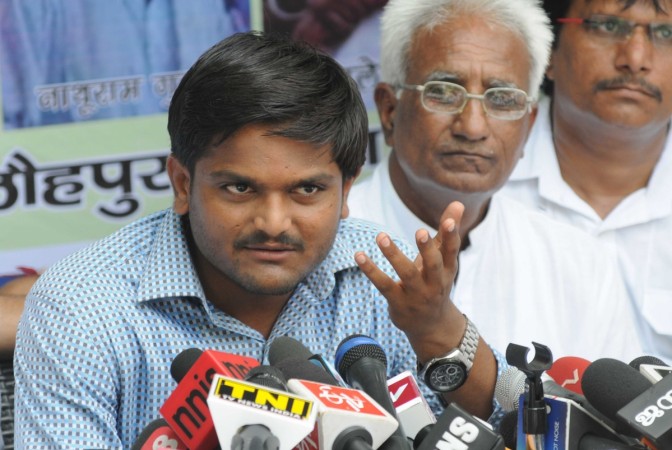 He also said that he would rather support 'chor' than supporting the 'mahachor' in order to see to the defeat of the BJP in the upcoming Assembly elections in Gujarat.