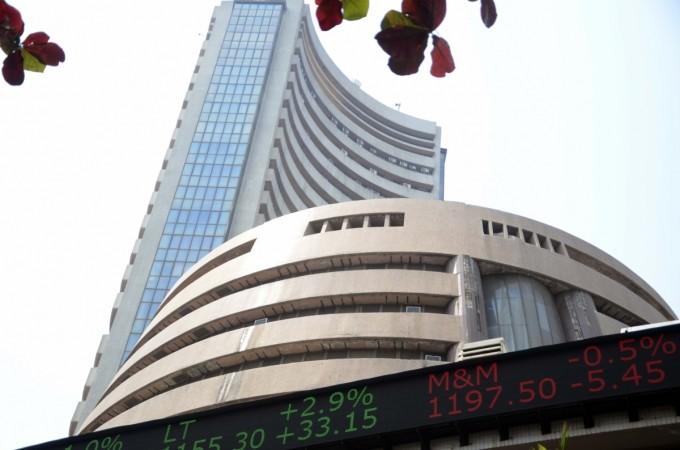 Foreign institutional investors (FIIs/FPIs) maintained a cautious stance with regard to their exposure to Indian stocks in June, a month that saw many significant steps being taken by the Goods and Services Tax (GST) Council with regard to tax rates on various goods and services.
Data published by the National Stock Exchange (NSE) showed that FIIs were net sellers of Indian equities on 13 trading days during the month, with the highest sell-off on June 29, at Rs 1,140 crore.
On Friday, the last trading day of the month, they sold stocks worth Rs 160 crore on a net basis, according to provisional data released by the NSE.
For the full month, FIIs sold stocks worth Rs 5,213 crore and bought equities worth Rs 1,457 crore, translating into a net sell position of Rs 3,756 crore.
In the first two months of the current fiscal, FIIs poured in $1.56 billion (~Rs 10,000 crore) on a net basis, according to an update by Teresa John, economist at Nirmal Bang Institutional Equities.
In June, the BSE Sensex declined 0.71 percent to close at 30,921 on Friday as against May 31 closing of 31,145.
The benchmark index gained 64 points on Friday, the last trading day before the rollout of GST from July 1, 2017. Stocks that hit fresh 52-week highs included ITC, ICICI Prudential Life, Tata Steel, Grasim Industries and Aditya Birla Nuva.
On Monday, trading will not only be influenced by GST-related sentiments but also June automobile volume sales to be declared by Maruti Suzuki, Tata Motors, Mahindra, TVS Motor Co., Hero Motocorp, Bajaj Auto and Eicher Motors.
"Overall a positive for auto industry, exception being bikes over 350 cc which is negatively impacted. The local state VAT which leads to variations in prices across State will no longer be there and may provide single price across India," Gautam Khattar, Partner, Indirect Tax PwC, said.
Volume sales are expected to be weak, according to Nirmal Bang Institutional Equities. "Automobile sales in June 2017 are expected to remain muted with most companies likely to post single-digit YoY growth or lower, or even a decline. With the GST to be implemented from 1 July 2017, we expect original equipment manufacturers or OEMs to despatch lesser number of vehicles to dealers as the prices of automobiles are expected to decline post GST implementation," the brokerage said in a note on Friday.
India's foreign exchange reserves hit a fresh historic high of $382.53 billion for the week ended June 23 on the back of $576 million increase during the week, according to RBI data.